All Events
Community Health Center 340B Training
July 7, 2017
The Louisiana Primary Care Association (LPCA), in partnership with the LSU School of Public Health invites you to participate in a Community Health Center 340B Training. The focus of the training is on the strategic role of the 340B program for health centers, the essential policy and compliance framework, and techniques for maximizing the value of the program to both the organization and the patients it serves. The value of the training session is optimized when health center participation includes a team of C-suite and pharmacy leadership.
The robust training agenda will allow participants to cover a great deal of the 340B landscape with FQHC specific examples and recommendations woven throughout. An interactive format will be encouraged in order to address the specific needs of the attendees; however, given the scope of the material covered, those questions and topics not fully addressed – or requiring additional research - will be captured for follow-up after the conference.
In anticipation of a diverse audience with varying levels of knowledge and experience related to the 340B Drug Discount Program,
a pre-conference survey of the potential attendees is part of the registration process
. This survey will provide the trainer with an understanding of the 340B programs in the state and allow her to tailor the program to address those issues most relevant to the prospective attendees.
CLICK HERE TO REGISTER
Click here to access the event agenda.
When: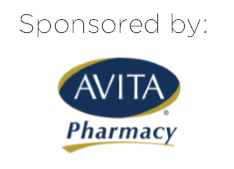 July 7, 2017
8:30am-3:30pm
Training Location:
LSUHSC Human Development Center
411 S. Prieur St.
New Orleans, LA 70112
Click here for directions.
Cost:
$100 Registration Fee
Cancellation/refund policy: No refunds will be given due to short notice; however, participant substitutions are welcome.
Lodging Information:
Because there are so many great options for lodging in New Orleans, the LPCA has reserved only a small block of rooms at the following hotel for those participants who do not have a hotel preference:
The Troubadour- A Joie de Vivre Hotel
1111 Gravier Street
Parking Information:
Parking is available at hotel - $39.00 for 8 - 24 hours

Must reserve room by June 14, 2017 at 5:00 pm.
Information About the Trainer:
Sue Veer, MBA,CMPE is the trainer for this event.
She has served as the President and CEO for Carolina Health Centers, Inc. (CHC) since 2006. CHC serves as the medical home for over 26,000 patients with 12 primary care practices located throughout a seven-county area of South Carolina known as the Lakelands. The in-house 340B pharmacy CHC opened in 2005 has grown to a robust pharmacy program, dispensing 30,000 prescriptions per month throughout CHC's service area.
Learn more about her here.
Previous
Next