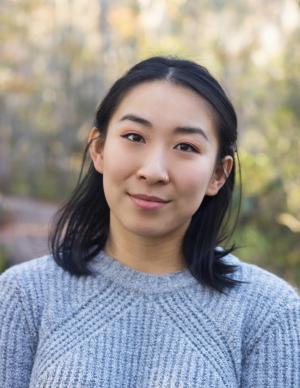 Jan 28, 2021
As we ring in 2021, I would like to encourage you and your health center team to check out our new Louisiana Community Health Center Dashboard!
Last month, the LPCA Health Information Technology (HIT) Data Team published
this public-facing dashboard
, allowing members and the public to quickly access data related to the PCA and our 39 member Community Health Centers.
This new dashboard includes data related to the locations and density of health center sites, insurance status of patient populations, demographics, and economic impact.
Previously, those who wanted to know more about Louisiana's Community Health Centers might have needed to email or call us directly. Now, this information is available to you 24 hours a day with the click of a mouse! In addition to the public dashboard,
we created 18 dashboards
that summarize clinical quality measures and other information gathered from annual UDS reporting.
So why make all this data available via dashboards?
Compared to cumbersome spreadsheets and tables, dashboards can make large amounts of data user-friendly and approachable for stakeholders with little to no technical training. By having access to this data in one place, health center professionals can more easily make well-informed business and policy decisions. By synthesizing data from multiple sources, our dashboards give audiences opportunities to gain key insights into large amounts of data in an interactive, easy, and even fun way.
Dashboards constitute just one part of our three-pronged approach to data: data hygiene, data literacy, and data accessibility.
Dashboards target the accessibility portion of our goal by making important data consumable to more people. To increase data literacy, we regularly hold training webinars that give participating centers better knowledge of the available tools, such as the Azara Data Reporting and Visualization System (DRVS). Our data hygiene practices on the backend to ensure sources of information are correct, safely stored, and organized throughout their data lifecycle.
This year we look forward to the opportunity to create even more dashboards to meet the needs of our health centers.
Stay tuned! Our team will continue to offer technical assistance for current tools through trainings and webinars. We'll also introduce our health centers to new tools that make helping their patient populations a more streamlined process. Further, we will work to expand our data strategy to pursue new goals, one of which being an analytics plan which will enable us to move beyond descriptive representations of and simply telling a story about what is currently happening, to producing forecasts about the state of health centers and their patients.
As a data team, we are excited to integrate aspects of statistics, data science, and design to create innovative tools that can be used to solve real public health problems in Louisiana in collaboration with other LPCA divisions. We are truly honored to serve Louisiana's Community Health Centers!
We hope you find these dashboards helpful! Of course, we are always more than happy to answer any of your data questions. Please feel free to contact me directly at
gzhao@lpca.net
or at (225) 927-7662, ext. 321.
About the Author
Gagarin Zhao
serves as a Health Information Technology Data Analyst at LPCA. She is responsible for data management, analysis, reporting, and training. She supports FQHCs in their goals to improve clinical outcomes, understand patient populations, and optimize performance.
Gagarin was previously a data analyst at the New York City Department of Health and Mental Hygiene, focused on transgender health and HIV surveillance. She was also a research assistant for the Community Health Advisory Information Network at Columbia University, gathering data regarding social determinants of health for people living with HIV in an effort to improve clinical and non-clinical outcomes. She earned her Bachelor of Arts in Psychology at New York University and her Masters of Public Health in Sociomedical Sciences at Columbia University in the City of New York with an advanced certificate in Applied Biostatistics.
Previous
Next