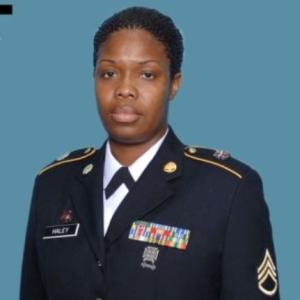 Mar 29, 2021
From July 2020 through September 2020, I had the honor of assisting Ms. Ann Williams, LPCA Executive Assistant, traveling the entire state of Louisiana delivering PPEs to the LPCA's membership Federally Qualified Health Centers (FQHCs), formerly known as Community Health Centers. We traveled throughout the "Boot" from as far as Plaquemines Parish to the Acadiana Parishes and up into Northern Louisiana, delivering hand sanitizer, masks, and gowns to assist health centers in the fight against COVID-19, and it was fascinating. Keeping the essential workers and patients as safe as possible was the top priority during the early months of COVID. As a disabled veteran, seeing first-hand the 39 community health centers spread throughout Louisiana, I wondered what health centers could do to assist veterans in their direct vicinities. Veterans sometimes have to travel miles and miles to find healthcare.

The health centers could provide the same medical, dental, and behavioral health services offered at local Veterans Affairs (VA) clinics and the main hospitals.

How many veterans who are not 100 percent disabled do not receive the care they need due to having to pay co-pays? How many of those are pushed to the Veterans Community Care Program because they cannot get an appointment at the local VA clinics within 30 days? What about those that don't have the transportation to make appointments over 80 miles away from their home? Could they all be serviced at the local community health centers? How many of the American Legion Post and Veterans of Foreign Wars (VFWs) could work with the community health centers to get some of the underserved veterans basic medical, mental, and dental care?

Community health centers throughout the United States have shown that they can successfully serve veterans with medical, dental, and mental health services. The National Association of Community Health Centers (NACHC) published the article, Success Stories: Health Centers & Military Veterans, June 20, 2019. The report highlighted 10 Health Centers from Oregon and across the United States to Maine, treating, serving, and even providing veterans employment. I am fortunate to live only about 10 miles away from the local VA clinic in Baton Rouge. Still, if I have the opportunity to be seen at Baton Rouge Primary Care Collaborative, Inc. which is 3 miles from my home, that would be wonderful. I am pretty sure that Dr. Bland and her staff could give me the same care that I would receive from my primary care physician at the Baton Rouge VA Clinic.

What is important is that veterans could be treated in their own communities by capable health care workers.

Success Stories: Health Centers & Military, Publication Date: June 30, 2019
About the Author
SFC (ret) Tamika D. Haley is a native of Plaquemine, Louisiana. She is a graduate of the University of Phoenix where she obtained both an Associate's Degree in Criminal Justice and a Bachelor's Degree in Management. She joined the United States Army in 1994, attending Basic Combat Training at Fort Jackson South Carolina and Advanced Individual Training at Fort Gordon, Georgia. SFC Haley is currently retired from the United States Army Reserve and the Department of Defense. She served as the Staff Administrative Specialist with the 2nd Battalion, 95th Regiment (Military Police) in Baton Rouge, Louisiana.

She has mobilized in support of Operation Desert Fox, Operation Enduring Freedom and Operation Iraqi Freedom.

Her awards and decorations include the Meritorious Service Medal; Army Commendation Medal (4 OLC); JSAM; Army Achievement Medal (5 OLC); Army Superior Civilian Service Medal; A Components Achievement Medal (with 4 OLC); National Defense Service Medal; Global War on Terrorism Service Medal; Global War on Terrorism Expeditionary Medal; Armed Forces Reserve Medal with M device; NCO Professional Development Ribbon with the numeral 3 device; Overseas Service Ribbon; Armed Service Ribbon. SFC (ret) Haley is currently one of the board members of the non-profit organization Galatians 6:2 of Elgin, South Carolina. SFC Haley has two children D'Angela and Trevor.
Previous
Next