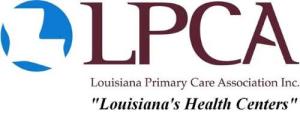 Sep 29, 2021
The Louisiana Primary Care Association invites you to submit nominees for the 2021 Community Health Care Excellence Awards
These awardees will be featured at our closing session of the virtual conference on Thursday, November 11, 2021.
All nominees must be affiliated with a Louisiana Federally Qualified Health Center and in good standing with LPCA. The only exception to this is the Legislative Champion of the Year Award.
PLEASE COMPLETE THE SECTIONS BELOW FOR WHICH YOU HAVE A NOMINEE.
This form can be used for several nominations - if possible please only submit this form once and include all your nominees in one submission. However, if necessary this form can be completed more than once. Please make sure to scroll down to view the entire form.
If you have any questions or issues please contact Nakeisha Cleveland at
ncleveland@lpca.net
or 225-927-7662 ext. 209
Direct Link to Nomination Form
Next