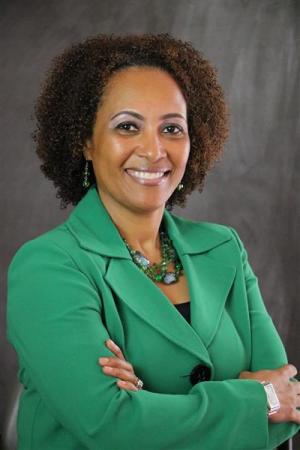 Mar 3, 2020
If you've been keeping up with the news, you have almost certainly heard about the "Public Charge" rule that the Trump Administration has allowed to go into effect. "Public Charge" is a term used in immigration law to describe an individual who is dependent on the government.
This rule will have a monumental impact on immigrant communities – many of whom rely on Community Health Centers for care.
The "Public Charge" statute was first established by Congress in 1882 in order to allow the United States government the ability to deny a U.S. visa to anyone who "is likely at any time to become a public charge" to the United States if a visa is granted.
The rule, in essence, declares that "aliens are inadmissible to the U.S. if they are unable to care for themselves without becoming public charges" (US Citizenship and Immigration Services).
In September 2018, the U.S. Department of Homeland Security announced a proposed regulation to the Public Charge rule with a final regulation on August 14, 2019 which was scheduled to take effect 60 days later on October 15, 2019. Litigation led to delays in enactment until the final rule
began being implemented nationwide on February 24, 2020
.
For the Public Charge rule changes that are in effect, the definition and criterion reviewed by the Department of Homeland Security now has more detailed definitions for visa applications which could result in denials. Under the broad scope of the rule, at a minimum, officials must take into account an individual's age, health, family status, assets, resources, and financial status, and education and skills when determining if an individuals is more likely than not at any time in the future to become a public charge based on the entirety of the person's situation.
A "public charge" denial would be triggered if someone has received one or more of the above public benefits, for more than 12 months in total within any 36-month period. In addition, receiving any two benefits in one month counts as two months.
These rule changes may have an impact on Community Health Centers and our ability to expand access to healthcare to immigrant communities.
This rule has the potential to reduce the enrolled 13.5 million Medicaid/Children's Health Insurance Program (CHIP) enrollees nationwide, including 7.6 million children. Decreased participation in Medicaid/CHIP would increase the uninsured rate among immigrant families, reducing their access to care and contributing to diminished health outcomes.
The most significant impact that the Public Charge rule changes will have for Community Health Centers are for those immigrants (parents and children) who receive Medicaid.
Having Medicaid affords families access to behavioral health, dental, and medical services. Moreover, coverage assists family in defraying the high costs of these services. Receiving care enables families to meet their health care needs and supports families' ability to work and care for their children. Medicaid serves as a gap-filler for these families.
If those impacted are not educated about "Public Charge", this could lead to declines in participation in Medicaid and other public programs across immigrant families, even their children who were born in the United States. This rule could dissuade families from re-applying for Medicaid (or any number of important social services). Not having a clear understanding of the details, immigrants may believe their participation in these program has the potential to negatively affect their or their family members' immigration status - which they fear could lead to their visa being revoked and their deportation.
Southeast Community Health Systems receives funding from HRSA to operate a Migrant Health Center in Independence located in the central part of Tangipahoa Parish to provide healthcare services to Migrant and Seasonal Farmworkers.
In Louisiana, for 2018, the US Department of Labor Employment and Training reported that 10,079 H2-A Temporary Agricultural Labor applications were certified. The H-2A program allows U.S. employers or U.S. agents who meet specific regulatory requirements to bring foreign nationals to the United States to fill temporary agricultural jobs.
While many migrant populations served by health centers are not impacted by the Public Charge rule, they still may be concerned that coming to the health center for services places them in jeopardy, because they are in the U.S. on a H-2A visa. They may be hesitant to complete the registration for services paperwork and would rather classify as a private pay patient rather than complete a Medicaid application, even if they do qualify, to protect themselves and their children.
At Southeast Community Health Systems, through our Enrollment and Outreach department, we provide educational resources on immigration policy in our lobby. We also engage in outreach activities and collaborate with local churches and community organizations.
Engaging in advocacy, education, and outreach is key to curtailing the impacts of the "Public Charge" rule changes. At Southeast Community Health Systems, as in your health center, the health and well-being of our patients is our number one priority.
Health Center Outreach and Enrollment staff can utilize the
Public Charge Fact Sheet
from the National Center for Farmworker Health, Protecting Immigrant Families, and other organizations to educate immigrant families. And of course, most importantly, Community Health Centers should espouse their overarching mission as affirmed by HRSA, "To improve health outcomes and address health disparities through access to quality services..." to the communities served.
Please explore these additional resources:
About the Author
Dr. Alecia Cyprian
joined Southeast Community Health Systems as its Chief Executive Officer in November 2014. She earned her Master's and Doctor of Philosophy in Administration from the University of New Orleans. Prior to joining Southeast Community Health Systems, she worked in higher education for 18 years as a director, dean, and assistant vice president providing oversight to enrollment management and student finance in addition to having principle roles in ensuring state and federal program compliance.
Previous
Next