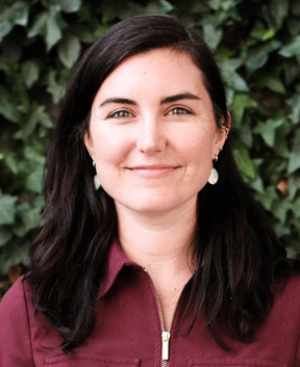 Feb 3, 2020
A healthier Louisiana depends upon improving "upstream" factors that impact health by expanding the scope of health care to include addressing social determinants of health (SDOH).
Looking through this lens, we recognize that where we live and work – our access to affordable and stable homes, healthy food, quality schools, reliable transportation – make a difference in our opportunities to thrive, and how ultimately key social determinants of health profoundly affects individual health and well-being and the health of our communities.
Louisiana's 34 health center grantees serve 444,282 patients or nearly 10% of the state's population!
These Community Health Centers are uniquely positioned to address SDOH because of their deep roots and history as a social movement and due to the 19 Program Requirements placing health centers in underserved communities and supporting the provision of comprehensive services meeting patients' needs. Louisiana health centers are particularly adept at addressing the challenges faced in their communities such as food insecurity, transportation in rural areas, and safe housing and neighborhoods impacting the high prevalence of chronic conditions and racial and ethnic health disparities.
According to 2018 Uniform Data System reports, 76% of Louisiana Health Centers have earned PCMH recognition. 32% received the HRSA Access Enhancer Award honoring health centers increasing patients served and comprehensive services provided, and 21% of health centers received the HRSA Health Disparities Reducer Award for meeting or exceeding the Healthy People 2020 goals for improving health outcomes across different racial and ethnic groups.
Despite these successes, there is still great progress to be made in addressing SDOH and upcoming opportunities though which to do so – such as with Medicaid expansion in Louisiana, Medicaid MCOs, other SDOH-focused value-based care models, and increasing ways to document and reimburse for comprehensive and enabling services.
At Health Outreach Partners (HOP), we work with Community Health Centers and Primary Care Associations such as the LPCA to provide needed training, consultation and technical assistance related to these new opportunities to address SDOH.
HOP offers training and support on topics, including enabling services data collection, structural competency, transportation, value-based care, use of community health workers, and outreach models to provide care to and improve the quality of life of hard-to-reach populations.
HOP is a HRSA-funded National Cooperative Agreement with BPHC-steered objectives --- including to support health center efforts increase access, improve outcomes, and promote health equity.
In one of my roles at HOP that supports health center growth in addressing SDOH, I serve as faculty on the SDOH Academy, a learning collaborative series geared to health centers. We will be covering enabling services data collection in February, building a workforce to address SDOH and reducing disparities through community partnerships in March, and creating equitable emergency and disaster preparedness in April.
All virtual learning collaboratives are free to FQHCs, PCAs, and HCCNs. Registration is open and more information can be found here.
Is your health center ready to start using different outreach models, enabling services, and value-based care to address SDOH? We hope that we can be of support to your colleagues! Please find free Health Outreach Partners resources and information at our website or feel free to
contact me
directly.
HOP's resources, webinars, and toolkits
can be found here
and are all free of cost to FQHCs, PCAs, HCCNs, and Look-alikes!
About the Author
Kristina Wharton
joined Health Outreach Partners in 2018, bringing with her eight years of experience working in or with Federally Qualified Health Centers in North Carolina and Louisiana on projects ranging from NCQA Patient-Centered Medical Home transformation, to the Advanced Primary Care Practice Demonstration, Outreach and Enrollment, voter registration, and collaborative multi-institutional community health needs assessments. She has managed federal funding and coordinated research across community-based, health system, and academic partners.
Kristina is currently a PhD candidate at Tulane University where her research focuses on domestic health policy related to the Affordable Care Act, Medicaid expansion, ACOs, PCMHs, patient-centered outcomes research, health disparities, SVPs, Medicare payment reform in Louisiana, and issues of access primarily in safety net settings such as FQHCs. She holds an MPH from the University of North Carolina, MPA from North Carolina State University, and BA in economics from Smith College.
Previous
Next