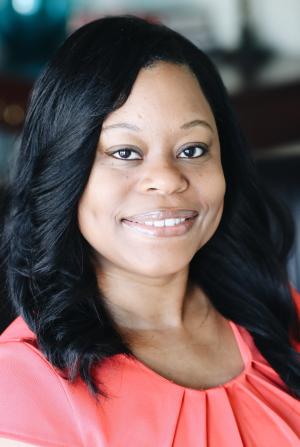 Apr 1, 2020
The novel coronavirus (COVID-19) has dominated headlines around the world for weeks now. Declared a worldwide pandemic by the World Health Organization, the spread of this deadly virus has proven to be the type of crisis that so many public health professionals warned us about over the past couple of decades.
Parts of the United States have been hit particularly hard by this virus - including our state of Louisiana.
Public reaction has been mixed. Many people have been rushing to grocery stores to stock up for mandated stay-at-home orders, while others have called the response to be an overreaction.
As leaders in public health, we are responsible for educating citizens on the facts and fighting misinformation that leads to fear and hysteria.
There is no shortage of news coverage. In fact, the torrential downpour of information can be overwhelming - even for many of us who work in public health!
Let's cut through all the noise and go over some basics about COVID-19:
1. What is the Coronavirus (COVID-19)?
The World Health Organization (WHO) formally declared COVID-19, also known as the novel coronavirus, to be a global pandemic on March 11, 2020. COVID-19 is a new disease, caused by a novel (or new) coronavirus that has not previously been seen in humans. This is the seventh known of its type causing illnesses ranging from the common cold to more severe diseases such as severe acute respiratory syndrome (SARS) and Middle East respiratory syndrome (MERS), according to the WHO.
This new respiratory virus outbreak was first identified in Wuhan City Hubei Province, China in December 2019. Considered to some as the worst public health epidemic since Polio, the virus has killed thousands of people worldwide with over 785,000 confirmed cases and over 37,000 deaths globally. In the United States, all 50 states have reported cases. At this point, we have over 160,000 confirmed cases and over 3,000 reported deaths. The
Johns Hopkins University dashboard
is one of the world's premiere tools keeping up with the latest numbers from around the world.
In Louisiana alone, over 4,000 cases have been reported! This number rivals other states in the US that are much larger than Louisiana! In fact, California only has a few thousand more cases than Louisiana - but with 40 million citizens, they are nearly 10 times our size!
A little over a week ago, a
University of Louisiana at Lafayette study
indicated that Louisiana had the fastest growth rate of confirmed cases in the world!
2. How Does the Virus Spread & What are the Symptoms?
The virus that causes COVID-19 is spread through person-to-person contact. Like the common cold, it is spread by droplets, which are often generated when a person coughs or sneezes. These droplets can land in the mouths or noses of people who are nearby or possibly be inhaled into the lungs. One can also be exposed when in close contact (within 6 feet) to someone who is sick.
People are thought to be most contagious when they have symptoms. However, there have been reports of people becoming sick after contact with someone with little to no symptoms (asymptomatic), but this is not thought to be the main method of the virus spreading in the community.
Viruses that are community spread means some people have been infected and it is not known how or where they became exposed. It is thought that for every 1 person that is infected, that potentially 2 other people can get the infection if they do not protect themselves with simple preventive measures, such as hand hygiene.
Common signs of infection include fever, coughing and breathing difficulties. In severe cases, it can cause pneumonia, multiple organ failure, and death. The incubation period of COVID-19 is thought to be between 2 and 14 days. It is contagious before symptoms appear, which is why so many people get infected. Infected patients can also be asymptomatic, meaning they do not display any symptoms despite having the virus in their systems.
Learn more about symptoms from the CDC.
You should seek medical advice if you develop symptoms AND have been in close contact with a person known to have COVID-19 or live in or have recently traveled from an area with ongoing spread of COVID-19.
Be sure to call ahead before you go to a doctor's office or emergency room and tell them about any recent travel and your symptoms.
Older adults and people of any age who have serious underlying medical conditions may be at higher risk for more serious complications from COVID-19. People with the highest risk include:
Older adults
People with a history of heart disease
People with diabetes
People with a history of lung disease
People who are obese
In fact,
it was recently discovered
that just over 40% of COVID-19 related deaths in Louisiana were people with diabetes.
3. Testing, Prevention, and "Flattening the Curve"
Not everyone needs to be tested for COVID-19. Per CDC guidance, updated March 24, 2020, clinicians should use their judgment to determine if a patient has signs and symptoms compatible with COVID-19 and whether the patient should be tested. Most patients with confirmed COVID-19 have developed fever and/or symptoms of acute respiratory illness (e.g., cough, difficulty breathing). Clinicians are strongly encouraged to test for other causes of respiratory illness.
See priorities for testing patients with suspected COVID-19 infection for additional guidance.
Most people that test positive for COVID-19 experience mild symptoms and are able to recover at home. There is currently no vaccine available or treatment specifically approved for this virus.
There are many simple things you can do to keep yourself and others healthy and prevent the spread of the coronavirus.
For many Louisianans, COVID-19 will be similar to a bad cold. But for some of our parents and grandparents, it could be very severe, and could result in death. Recent data shows that the virus is also affecting younger people. Help protect those you love by avoiding crowds, distancing yourself from other people and isolating yourself even if you think you just have the "sniffles."
The phrase "flattening the curve" refers to community isolation measures that keep the daily number of disease cases at a manageable level for medical providers. The "curve" refers to the projected number of people who will contract COVID-19 over a period of time. The goal is to keep our hospitals from being overrun with patients!
As we have seen in Italy, the faster the infection curve rises, the quicker the local health care system gets overloaded beyond its capacity to treat people. When this happens, hospitals run out of the basic supplies needed to respond to the outbreak. Louisiana is already at a trajectory to outpace Italy.
A flatter curve, on the other hand, assumes the same number of people ultimately get infected, but over a longer period of time. A slower infection rate allows people to recover and creates less stress for the health care system. Here is an example: Your workplace bathroom has only so many stalls. If everyone decides to go at the same time, there are problems. If the same number of people need go to the restroom but spread over several hours, it's all ok.
Again, there is currently no vaccine or specific medication to treat COVID-19, and because testing has been so limited in the U.S., the only way to flatten the curve is through collective action. The CDC has recommended that everyone use universal precautions; self-isolate when you are sick or suspect you might be, and start "social distancing" right away.
Social distancing is not the same as self-quarantine or isolation, two other practices being utilized to minimize the coronavirus spread.
The key difference is that a quarantine or isolation restricts the movement of people within a certain area or zone to limit transferring and spreading an infection. Social distancing places no such locational constraints, rather it is a behavioral practice to lower the risk in most circumstances.
Per the CDC's recommendation, social distancing (remaining out of congregate settings, avoiding mass gatherings, and maintaining distance) should occur whenever possible to limit the ability of the virus to spread.
4. Mental Health Matters: Managing Stress & Anxiety
In times like these, our mental health can suffer. You might feel more on edge than usual, angry, helpless or sad. It's important to note that we are not helpless in light of current news events. We can always choose our response. If you are struggling, here are some things you can do to take care of your mental health in the face of uncertainty:
Separate what is in your control from what is not. Limit your consumption of news (Do you really need to know what is happening on a cruise ship you aren't on?).
Do what helps you feel a sense of safety. This will be different for everyone, and it's important not to compare yourself to others.
Get outside in nature–even if you are avoiding crowds. Exercise also helps both your physical and mental health.
Challenge yourself to stay in the present. Perhaps your worry is compounding—you are not only thinking about what is currently happening, but also projecting into the future. When you find yourself worrying about something that hasn't happened, gently bring yourself back to the present moment.
Stay connected and reach out if you need more support. Talk to trusted friends about what you are feeling. If you are feeling particularly anxious or if you are struggling with your mental health, it's ok to reach out to a mental health professional for support. You don't have to be alone with your worry and it can be comforting to share what you are experiencing with those trained to help.
Also, help stop the stigma! Diseases can make anyone sick regardless of their race or ethnicity. Fear and anxiety about COVID-19 can cause people to avoid or reject others even though they are not at risk for spreading the virus.
The public is urged to join the fight against and help, not hurt, others by providing social support.
Counter stigma by learning and sharing facts.
Communicating the facts that viruses do not target specific racial or ethnic groups and how COVID-19 actually spreads can help stop stigma.
As they say, "this too shall pass." There is no doubt in my mind that we will overcome this challenge. We are truly all in this together!
Pleae help us in our fight against misinformation. Share the facts outlined above with friends and family members.
The coronavirus (COVID-19) emergency is a reminder of the essential role Community Health Centers perform in ensuring the health and strength of our communities. LPCA remains committed to its membership, providing leadership and response to our health centers who are on the frontlines in the fight to end this pandemic.
About the Author
Shannon Robertson
serves as the Director of Clinical Quality for the Louisiana Primary Care Association. She leads the development of clinical initiatives, managing various clinical quality improvement programs and grant funding opportunities. As an NCQA PCMH Certified Content Expert, she identifies clinical continuing education opportunities that lead Louisiana's FQHCs in transformation to a Patient Centered Medical Home Model.
She has previously worked for Louisiana State Government serving in various roles and departments to ensure the health and safety of vulnerable populations. Her prior experience includes work within the Louisiana Department of Health Office of Aging and Adult Services as a Medical Certification Specialist. In this role, she conducted surveys and assessments to verify services were being provided to individuals by providers and that facilities and long-term care programs were in compliance with federal certification, state regulations, and established standards. Her professional nursing career includes experience in acute care, long term care, ambulatory care and psychiatric nursing settings.
Ms. Robertson completed her Associate of Science and Bachelor of Science degrees in Nursing at Our Lady of the Lake College in Baton Rouge. She began work on her Masters in Nursing Administration through the University of Louisiana Lafayette.
Previous
Next