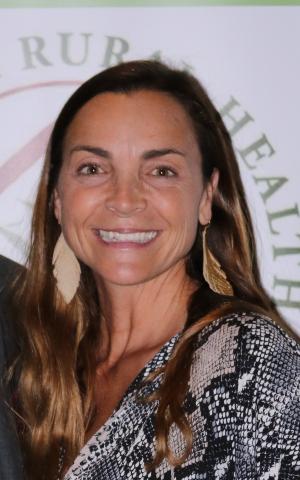 Dec 11, 2019
There is no place like Louisiana. From beautiful natural scenery and abundant resources, to world-class food, fun, and culture, our state is blessed beyond belief. The key ingredient to the uniqueness of our state is the quality of the people who call it home.
From Caddo to Plaquemines Parish and every community in between, the heart and soul of Louisiana is on full display in the small communities that make up rural Louisiana.
Rural communities are wonderful places to live and work. These small towns are farming communities and are places where neighbors know each other, listen to each other, respect each other and work together to benefit the greater good.
Nearly 750,000 people call rural Louisiana home – or about 16-20% of Louisiana's total population.
Rural communities have unique healthcare needs. Today more than ever, rural communities must address accessibility issues, a lack of healthcare providers, the needs of an aging population suffering from a greater number of chronic conditions, and larger percentages of un- and underinsured citizens. Our rural communities are also
facing unique challenges
brought on by the opioid epidemic. In some cases, there are no readily available resources for people addicted to opioids and other substances. Rural communities are also severely impacted by social determinants of health including access to healthy food, reliable transportation, and economic opportunity.
Fortunately, our state has a wonderful network of rural healthcare providers that are helping to meet the needs of our rural populations.
Rural providers and organizations play a key role in addressing the needs for all rural citizens. According to
data.HRSA.gov
, as of July 2019 Louisiana had:
• 27 Critical Access Hospitals
• 156 Rural Health Clinics
• 78 Federally Qualified Health Center sites located outside of Urbanized Areas
• 32 short term hospitals located outside of Urbanized Areas
On November 21st, rural communities across the nation celebrated
National Rural Health Day
. National Rural Health Day is an opportunity to "Celebrate the Power of Rural" by honoring the selfless, community-minded, "can do" spirit that prevails in rural America. But it also gives us a chance to bring to light the unique healthcare challenges that rural citizens face – and showcase the efforts of rural healthcare providers, State Offices of Rural Health and other rural stakeholders to address those challenges.
I want to take this opportunity to offer a sincere THANK YOU to every healthcare professional who makes it their mission to serve rural Louisiana.
The Louisiana Rural Health Association is truly blessed to have the best rural providers, partners, and stakeholders.
We especially recognize the work of the Louisiana Primary Care Association and its 38 Community Health Center members who serve over 444,000 patients across our state. We applaud the outstanding work they do caring for our rural citizens, fostering relationships, disseminating information and providing technical assistance that improves access to, and the quality of, health care for its rural citizens.
To honor our nation's rural health leaders on National Rural Health Day, the National Organization of State Offices of Rural Health (NOSORH) presented their "Community Stars," a collection of touching and impactful stories that embody the true Power of Rural.
Community Stars
is an electronic publication that is released on National Rural Health Day each year. Each Community Star profile is a shining example of their generosity, service, and dedication to the people who call rural America home. The LRHA is honored and beyond proud to congratulate Karen Wyble, CEO - St. Martin Parish Hospital for being named one of the 2019 Community Stars. We would also like to pay tribute to Chris Davis, Desoto Regional Health System, for being named honorable mention.
---
About the Author
Stacy Fontenot
serves as the Executive Director of the Louisiana Rural Health Association (LRHA). She directs the day-to-day operations of the Association and provides leadership to the LRHA membership on rural health issues through advocacy, communications, and education. Ms. Fontenot has a broad background in grassroots network development and access to health care issues.
The Louisiana Rural Health Association
recognizes that rural areas are unique and differ from urban areas in their geography, population mix and density, economics, lifestyle, values, and social organizations. Rural people and communities require programming and advocacy that responds to their unique characteristics and needs.
Through discussion and exploration, the LRHA works to create a clear understanding of rural health care in Louisiana, its needs and effective ways to meet these needs.
Previous
Next