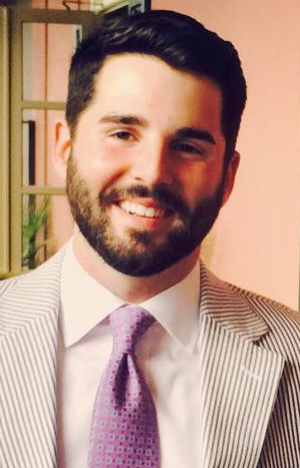 Apr 17, 2018
Recently, at NACHC's annual Policy & Issues Forum in Washington, DC, we heard from HHS Sec. Alex Azar whose remarks stemmed from a conviction that Community Health Centers across America are among the most conducive partners in the fight against the opioid crisis.

He emphasized the invaluable preventative and primary care services being provided on the ground floor of this epidemic by Americans dedicated to caring for the least among us.
But what is it about Community Health Centers that makes for an ideal partnership?
In evaluating the road map laid out by Sec. Azar, it becomes clear that few other types of providers have the same reach and resources as our Community Health Centers; we must utilize these tools to prevent the spread of viral diseases associated with chronic drug use, intervene in addictions when able and connect our patients with treatment services. These are not lofty goals, but achievable objectives in the interest of public health at large.

An addiction left to linger comes with significant costs, not the least of which stem from visits to the emergency room to treat burdensome infectious disease contracted as a result of chronic drug use. Our attention and resources are spent cleaning up the opioid epidemic's mess rather than coordinating care in such a way that minimizes risk and maximizes outcomes—we've got to start looking at addiction with more complexity if we're going to solve these problems.

A key component of addressing these issues, harm reduction measures implemented by a health center, are intended to identify the negative consequences of drug use as a target for intervention rather than drug use itself. The cardinal rule of harm reduction is that, if an individual doesn't want to enter into treatment right at that time, s(he) must have the tools needed to not cause immediate and direct harm to others until (s)he is finally ready for treatment. Providers across the country make these tools accessible for our most vulnerable populations and Community Health Centers need to be part of this solution. Naloxone, acquired with a prescription from a health center, can potentially prevent death, because life is critical to recovery. New syringes given to a patient could be the only thing preventing the re-circulation of used, dirty needles that transmit viral disease. The medication PrEP, intended to prevent HIV negative people from getting infected, has tremendous benefits for a wide range of society.
Even beyond harm reduction, important services offered in our centers can serve as that critical intervention component needed to segue into recovery.
Behavioral health counseling, HIV and hepatitis screenings, and Medically Assisted Treatment (MAT) options such as Naltrexone and Vivitrol—which boast critical success in curbing opioid cravings—directly address the most essential needs of those struggling with addiction and can be provided where? At your friendly neighborhood FQHC.

But the caveat is that accessing these tools requires the patients to confront and reveal the true nature of their circumstances, and for many that can be too overwhelming. Which is why working with this unique population requires awareness of the fragility of a relationship built between a provider and patient—it may take everything for that person to show you who they are, and we must take care of them in all their vulnerability. Because when they are ready to get connected to treatment—no matter how long it takes nor how unsparing the journey—they will come back to you because you cared about them, if for no other reason than their health alone.
---
About the Author
Lonnie Granier
manages policy and advocacy for Odyssey House, Louisiana's largest SUD treatment provider and home to a thriving community health center. He studied Political Science at LSU, is passionate about public health, and lives in New Orleans with his fiancée, Cait, and their dogs Stella, Marigny and Yvie.

Odyssey House Louisiana (OHL) is a non-profit behavioral health care provider with an emphasis on addiction treatment.

The Odyssey House Community Health Center provides behavioral health and primary care services to the New Orleans community at large and surrounding areas. From conducting routine health screenings, to treating acute illnesses, to managing chronic health conditions, the medical staff at the Community Health Center address all areas of general adult healthcare. The Health Center also provides behavioral health services with counseling; medication management; STD screening and treatment; and HIV testing, and supportive services.
Learn more about Odyssey House Louisiana.
Previous
Next