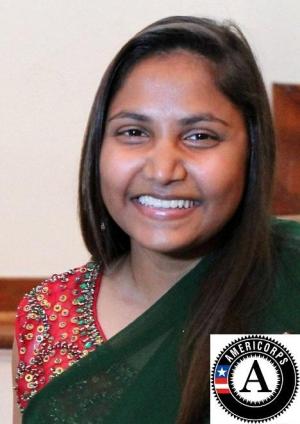 Jul 11, 2018
As those who work in healthcare can attest, achieving good health outcomes requires so much more than just treating the physical body. While much of our focus revolves (rightfully so) around preventive primary care and managing chronic disease, just as much attention should be given to a patient's mental health and emotional well-being.

Of particular concern, is our nation's growing suicide rate.
Did you know that suicide has become the 10th leading cause of death in the United States and continues to increase?
In fact, just last month, we heard the tragic news of fashion icon Kate Spade's suicide, only to be followed by celebrity chef Anthony Bourdain's a few days later.

Suicide is, unfortunately, still a taboo subject to many. People are oftentimes afraid to talk about suicide because they really just don't know what to say. But the reality is, suicide is all around us, and I'm certain all of us have been affected by it in some (big or small) way. Suicide does not discriminate. "Happy" people commit suicide. Talented people commit suicide. Smart and successful people commit suicide.

Of course, there are often many factors that could lead someone to contemplate taking their own life, aside from mental illness. In fact, according to the Center for Disease Control (CDC), more than half of people who commit suicide do not have a known diagnosed mental health condition at the time of death. Other issues, including relationship problems, substance abuse, physical health problems, job or money-related stress, legal, or housing problems often contribute to the risk for suicide.

As of 2016, roughly 45,000 individuals have been reported to have lost their lives to suicide and this number has steadily increased over time. In Louisiana alone, at least 677 deaths have been attributed to suicide.
How can we make a difference? Are there things we can do to help someone going through a mental health crisis or someone contemplating suicide?
First, it is important to look for the warning signs; these include but are not limited to:
The individual talks about completing suicide & has a detailed plan of how they would complete the act

The individual takes unnecessary risks

The individual has trouble eating or sleeping

The individual withdraws from friends or social activities

The individual gives away prized possessions

The individual show signs of a sudden recovery
When you think an individual may be planning to commit suicide, it is important to take the appropriate steps to help them. This would include but is not limited to:
Letting the individual know you are concerned and willing to help

Providing a safety contact (ex. National Suicide Prevention Lifeline: 1-800-273-8255)

Direct the individual to the appropriate aid (ex. Physician, Psychiatrist, Psychologist)
Most importantly,
DO NOT
:
Leave the person alone

Use guilt or threats to prevent suicide

"If you kill yourself, you will only hurt your family"

"You will go to hell"

"You have so much to live for"

Brush the individuals feelings off

"You will get over it"

"Snap out of it"
When celebrities commit suicide, there are often copycat acts to follow and suicide rates go up. If someone you know is contemplating suicide, encourage them to call 1-800-273-8255 to reach the National Suicide Prevention Lifeline. It provides free and confidential support 24 hours a day, seven days a week for people in suicidal crisis or distress.
The Louisiana Primary Care Association (LPCA) and Louisiana's Community Health Centers understand the importance of mental health first aid and identifying those in crisis.
I am proud to have been selected as LPCA's AmeriCorps Mental Health First Aid instructor. As part of my job duties, I currently offer a FREE two-day course that is designed to help the public better understand mental health and assist others who are going through a mental health crisis.

The course covers Depression, Anxiety, Psychosis, and Substance Use Disorders. Each section will be introduced and explained, and then steps will be given on how to help the individual through detailed instruction and examples. Participants will be equipped to identify those dealing with mental illness and will learn how to provide the appropriate help. Community health workers, community partners, and non-clinical Community Health Center staff are all invited to take part!

For organizations interested in hosting this course, please feel free to reach out to me, Ashi Singh at asingh@lpca.net or (225) 927-7662, ext. 216

By working together, we can make a positive difference in our community!
---
About the Author
Ashi Singh
currently serves as LPCA's AmeriCorps Certified Mental Health First Aid Instructor. Ms. Singh is originally from North Carolina. She earned her Bachelors in psychology from the University of North Carolina Wilmington. Ms. Singh works in the community educating individuals on how to identify and handle mental health issues when they are presented. Ms. Singh will be with LPCA until December 2018.
Previous
Next