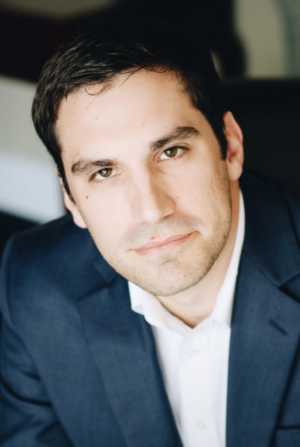 Aug 8, 2018
How many times have you checked your Facebook today? Be honest! Did you send a tweet or post a new photo on Instagram? Do you use social media as a way to catch up on news, or are you in it strictly for the viral cat videos?
In today's social media age, the way in which we gather and share information has completely changed! After composing your Facebook post or tweet, a click of a button can make your thought accessible to family and friends in a matter of seconds. Now, from your smartphone or tablet, all of this information is available in the palm of your hand (next time you're at the DMV or doctor's office, count all the people glued to their screens).
The internet and increased accessibility to social media platforms have connected billions of people across the globe. According to some estimates, the number of worldwide social media users reached 2.34 billion and is expected to grow to some 2.95 billion by 2020. In the US, about 75% of all Americans have at least one social media profile (usually Facebook). This growing trend has led companies, non-profits, government, media, and entire industries looking for innovative ways to tap into this growing audience. In fact, in this day and age, a social media communications strategy is a must for many organizations – right alongside traditional media and marketing efforts.
I believe the same holds true for Community Health Centers.
Used effectively, social media can offer Community Health Centers a direct channel of communication to patients, board members, health center staff, elected officials, sponsors, and other members of the community. Social media can be used to complement your existing communications strategy and marketing efforts.
As we get set to celebrate
National Health Center Week
, consider using social media to help boost your Community Health Center's brand and raise awareness of all the amazing services you are providing in the community! Social media can help you spread the word about job openings, advertise upcoming events, engage with partners, and communicate directly with your elected officials. After all, this is a FREE tool – so why not take advantage?
Is your organization already using social media? Is all this new to you? Either way, consider these tips and best practices when organizing your social media strategy:
• If you do not have a dedicated communications manager, find a trustworthy administrator, employee, or board member to lead the way on this effort. Some Community Health Center CEOs even choose to manage their own organization's social media. Either way, allow account access to only one or two individuals to ensure message consistency and limit risk.

• Decide which social media platform(s) are right for your organization. There are literally hundreds of social media sites out there. Choose the one(s) that make the most sense for you. I recommend you start with Facebook, as this is the most popular site by far. From there, try your hand at managing a Twitter account!

• When posting, focus on quality over quantity. While social media does demand some time and requires you to post on a consistent basis, don't be concerned about posting several times a day. It's better to have one great, informative post than three rather plain/generic posts per day.

• Check your sources. Post accurate information. This is very important – your social media account is essentially speaking on behalf of the organization. As with any traditional form of media, you must ensure your social media account maintains the highest standards of professionalism and information accuracy. If you're sharing or re-tweeting material, check your sources. You also want to stay relevant. Consider posting breaking news that pertains to your organization and your health center mission.

• It's called social media, so be SOCIAL! Be sure to connect with partner organizations, local media, elected officials, and healthcare stakeholders. Social media is oftentimes a great way to engage with vendors and make connections with companies who are willing to serve as event sponsors. Follow other Community Health Centers (and of course your Primary Care Association!) This is a great way to piggyback on messaging and get ideas for your own posts.

• Be professional and strictly nonpartisan. Again, be sure to post using a professional tone and ensure that your posts are politically unbiased, remembering that you have restrictions as a Federal grantee.

• Follow all appropriate HIPAA guidelines and restrictions. I know I'm preaching to the choir, but it is NEVER ok to share patient information. Ask before sharing any photos of patients at an event or health center function.

• Most importantly, be smart! If you are unsure or nervous about posting a particular article or other information, then don't post it. It's always better to be safe than sorry!
Finally, if for no other reason, consider using social media for its importance when engaging in advocacy. Did you know that nearly every Member of Congress and many state and local officials all have social media accounts? In many cases, they are even monitored by the elected official personally.
Social media is one of the most effective ways to engage in grassroots advocacy.
It allows you to spread news about a call to action and quickly reach out to supporters when you want to raise awareness about an issue. As evidenced by our latest Congressional funding lapse, social media played a huge role in mobilizing thousands of Community Health Center advocates. Together, we were able to turn up the heat on Congress and ensure access to continued funding.
Elected officials appreciate your input on social media and love hearing about the impact you have on your community. Saying "thank you" is always important. Be sure to thank them when they visit in person (and I'll bet they'll share or re-tweet the message to their followers). Of course, this goes without saying: always be respectful when engaging elected officials on social media.
Community Health Centers are absolutely invaluable to our state's healthcare system. As Louisiana's largest primary care network, Community Health Centers are saving lives (and taxpayer money) by keeping patients out of the emergency room and emphasizing the importance of preventive care. Far too often, Community Health Centers remain one of our state's best-kept secrets.
It's time that we work to raise even greater awareness about the importance of Louisiana's Community Health Centers – and social media can help in our effort to spread the message.
I am by NO means an expert, but I am more than happy to help any Community Health Center looking to add social media to their communications strategy. I encourage you to like the Louisiana Primary Care Association on
Facebook
and follow us on
Twitter
!
Best of luck! I look forward to connecting and following your social media conversation!
---
About the Author
Ryan Sinitiere
serves as LPCA's Marketing & Communications Project Manager. Mr. Sinitiere is responsible for creating high-quality content and projects that further the mission of the organization to be the voice for Louisiana's Community Health Centers. He leads the development of LPCA's brand identity through strategic communications and marketing initiatives. Mr. Sinitiere also reviews pertinent legislation and advocates on issues important to FQHCs and their various patient populations. He directs the organization's traditional media, website, and social media outreach.
Mr. Sinitiere was previously involved in education and outreach efforts surrounding the Affordable Care Act. He has experience in coalition building, grassroots organizing, and project management. Before getting involved in healthcare, he worked in legislative advocacy and political campaigns throughout Louisiana and Texas.
He earned a Bachelor of Arts degree in Political Science from Louisiana State University.
Previous
Next