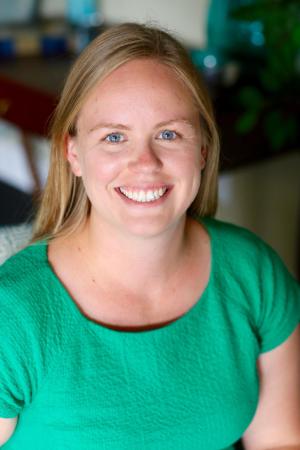 Sep 6, 2018
I can't remember how many liquor stores we drove past, advertising cheap cigarettes and cold beer. But I will never forget the blocks of abandoned, fire-damaged homes.
After decades of economic downturn, an arson epidemic had erupted in the neighborhoods of Flint, Michigan, in the district that surrounded the only pediatric clinic in the area. I rode the bus past the only two grocery stores in that part of town, a food oasis in a devastated food desert. I faced the difficulty in reaching health facilities and other public resources.
The answer to my first quality improvement study wasn't found in my workflow diagrams, cycle time studies, or practice management data. It was found riding that bus. It was found in understanding the lived experiences and unique challenges encountered by our patients.
I began my public health career at a pediatric clinic providing medical, dental, and behavioral healthcare there in Flint. Residents there faced challenges that unfortunately are familiar to many in our communities in Louisiana as well – violence, chronic stress, housing instability, unemployment, and transportation challenges.
Their social determinants, the conditions in which our patients lived, worked, played, and aged, had a profound impact on their health.
Those conditions impacted which patients would miss their appointments, as well as the symptoms of those who arrived. It wasn't until I looked outside the walls of our clinic, learning from the reality of our community members riding the bus, that I truly understood the deep roots of our health center's challenges.
But understanding our community also allowed us to recognize the community assets and untraditional partners that often go underutilized, like a popular karate studio and a community garden. By understanding the conditions outside of the health center, we were able to make clinic adaptions that better accommodated our patients, such as implementing flexible scheduling and learning effective communication, developing new partnerships, and actively participating in advocating for structural changes in the community.
Recognizing the significant impact that socioeconomic conditions, environmental circumstances, institutional power, and social networks had on our high-risk patients was the first step in making positive change.
From that understanding, grew the foundation for more patient-centered care. I carry the experience of working in Flint in my heart and in my career. I now know that we cannot effectively address our patients' chronic conditions without taking into account the environment in which they live.
Because of this, I am thrilled to share that the Louisiana Primary Care Association is building our capacity to help health centers understand and act on their patients' social determinants of health, using PRAPARE (The Protocol for Responding to and Assessing Patients' Assets, Risks, and Experiences).
PRAPARE is both a standardized patient social risk assessment tool, consisting of national core measures, as well as a process for addressing the social determinants of health at the patient and community level. As providers are increasingly held accountable for reaching population health goals while reducing costs, it is crucial that they have tools and strategies to identify the upstream socioeconomic drivers of poor outcomes and higher costs. With data on the social determinants of health, health centers and other providers can define and document the increased complexity of their patients, transform care with integrated services and community partnerships, advocate for change in their communities, and demonstrate the value they bring to patients, communities, and payers.
LPCA was selected to participate in the National Association for Community Health Centers PRAPARE Train the Trainer Academy. As a result, LPCA will be piloting social determinants of health data collection with two health centers this fall. This training will build our knowledge and capacity to assist health centers in PRAPARE implementation and use PRAPARE data for state policy and transformation initiatives. We hope to continue to collect this data at community health centers across our state and to building awareness and knowledge of how the social determinants of health impact our communities.
The Community Health Center Movement has a way of drawing professionals with great empathy and passion. We are driven by our love for our communities and the mission of caring for the least of us with dignity and compassion. Participation in the PRAPARE project brings us one step closer to understanding and closing the inequities in health and healthcare. We are opening another door to achieve equitable care for all of those we serve.
---
About the Author
Amy Pruim
currently serves as Data Analyst at the Louisiana Primary Care Association.
As Data Analyst, Ms. Pruim is responsible for overall data collection, analysis, and reporting for LPCA. She provides technical support and engages health center staff in data-driven continuous quality improvement to strengthen patient care. Ms. Pruim has experience and expertise in improvement science, business analytics, and evaluation of clinical transformation programs.
She received her Bachelor of Science summa cum laude in Health Services Administration from St. John's University and her Masters of Public Health from Tulane University. She has also earned a Graduate Certificate in Analytics from Louisiana State University and is a Certified Associate Project Manager.
Learn more about PRAPARE.
Previous
Next