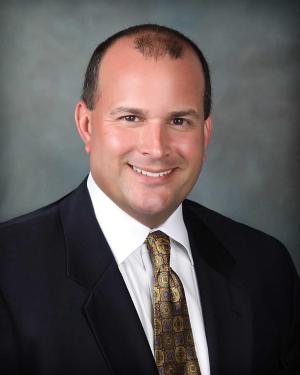 Oct 1, 2018
As Louisiana's largest Healthy Louisiana Medicaid plan with nearly 500,000 members and more than 20,000 healthcare providers across the state, the delivery of quality, accessible care is more than just our vision – it's our mission. Partners like the Louisiana Primary Care Association are key to helping us ensure that all Louisiana residents – not just our members – have access to the care they need to build healthy lives with their families.
We share LPCA's belief that access to quality care is the foundation for healthy communities in our state. As a valuable educational and advocacy resource for Louisiana's Community Health Centers, LPCA is helping to close care gaps, reduce overall healthcare costs and improve outcomes for some of our state's most vulnerable populations.
The community health centers that comprise LPCA's membership serve more than 426,000 residents each year. Their services have consistently been linked to reduced emergency room utilization and improved health, ultimately contributing to significant savings for the state, and are key to improving Louisiana's health rankings. They are truly Louisiana's "Healthcare Heroes."
At Louisiana Healthcare Connections, we recognize the tremendous contributions of Louisiana's Community Health Center network to the health of our state's residents, and the economic value they bring to our local communities. We are grateful for the opportunity to show our support by serving as a Diamond Sponsor for the LPCA's 35th Annual Conference, and look forward to joining the dedicated clinical and administrative staffs of Louisiana's Community Health Centers in Shreveport on Oct. 9-10.
---
About the Author
Jamie Schlottman
is the CEO & Plan President of Louisiana Healthcare Connections.
A 20-year veteran of healthcare insurance, Jamie began his career in the health benefits industry with Blue Cross Blue Shield of Mississippi. Before joining Louisiana Healthcare Connections, Jamie was president of Humana Health Benefit Plan of Louisiana, Inc., where he oversaw its statewide commercial health plan operations.
A native of Hattiesburg, Miss., Jamie holds a B.S. in business administration and marketing/management from the University of Southern Mississippi. In 2011, he helped launch Louisiana Healthcare Connections as its CEO and plan president. Jamie is a member of the Louisiana Association of Health Plans and serves on the advisory council for the board of MetroMorphosis. He is also a board member of the Urban League of Greater New Orleans. Jamie resides in Madisonville with his wife, Gianna, and their two sons, Stephen and Alex.
Learn more about Louisiana Healthcare Connections.
Previous
Next