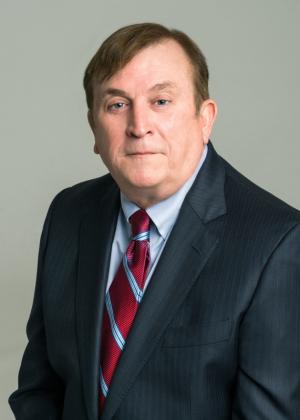 Dec 4, 2018
HIV/AIDS Alliance for Region Two (HAART), now operating as Open Health Care Clinic, has been the contracted administrator of the Louisiana Health Insurance Program (HIP) since 2010.
HIP is a federally-funded Ryan White Part B Program through the Office of Public Health's STD/HIV Program (SHP). Its purpose is to assist eligible patients with payments to insurance providers for health policy premiums, co-payments and deductibles as specified by the patient's insurance plan.
Participants must:
1. Apply to the program
2. Be a Louisiana resident
3. Have an income that does not exceed 400% of the federal poverty level
4. Have credible insurance coverage (i.e., not a limited catastrophic plan).
Nationally, the Ryan White Program has worked to constantly adapt itself to an evolving healthcare landscape and to the changing needs of people living with HIV (PLWH).
The old paradigm of care for PLWH was to assist them with the cost of anti-retroviral medications and hardly anything else. In the post-ACA era, where insurers can no longer discriminate against people living with a pre-existing condition such as HIV, the Ryan White program in Louisiana has largely transitioned to an insurance purchasing program, which SHP has contracted with HAART to administer. Thanks in part to this program, many more PLWH can now afford to address emergent health needs for which resources have been previously hard to come by.
One of the largest unmet needs has been access to dental care. PLWH face unique dental challenges including a greater susceptibility to oral infections and medication side effects such as dry mouth.
In 2019, SHP and HAART are pioneering a new model of dental care for people living with HIV in Louisiana via a self-designed, self-funded group plan in partnership with the Guardian Insurance statewide network of dental providers, which can include your community health center.
Designing our own plan, as opposed to relying on the limited offerings of typical dental insurance plans, has allowed us great flexibility to tailor a plan to the unique oral healthcare needs of people living with HIV. If successful, this health plan could become a model for similar programs serving PLWH around the country. The membership plan will cover 100% of non-cosmetic procedures and restoratives up to $5,000 per patient per year.
To learn more about how your community health center can participate in the HIP program please contact us at 225-927-1267. The patient application is available
on our website
.
---
About the Author
Timothy Young
has been Chief Executive Officer of HIV/AIDS Alliance for Region Two, Inc. (HAART) for 21 years. He has a bachelor's degree in Accounting and was employed in public accounting services before joining the health care industry. He worked for a national pharmacy chain and a regional long-term care provider before joining HAART as its sole employee in 1996. Since then, the agency has grown from an annual budget of $50,000 to the second largest HIV service organization in Louisiana assisting more than 4,000 people statewide. Under his tenure, he has established grant funded programs to meet more needs of the HIV/AIDS population, particularly in the areas of HUD-funded housing and insurance services funded by the state's Ryan White Part B program.
Faced with a shortage of HIV providers in Baton Rouge, HAART opened a primary care clinic in 2007 to provide affordable, quality medical services alongside inclusive HIV management and treatment. In 2015, HAART and its partner clinic were designated a Federally Qualified Health Center by the Health Resources & Services Administration. Rebranded Open Health Care Clinic, the FQHC moved into a 22,000 square-foot facility to accommodate more than 5,000 patients seeking health care services for adults and children in primary care, dentistry and behavioral health. Today, the organization generates more than $27 million dollars in revenue annually and has nearly 100 employees.
Learn more about Open Health Care Clinic.
Next