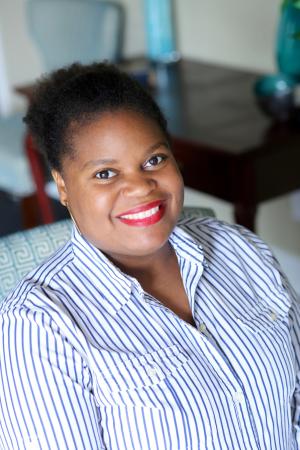 Feb 4, 2019
Recruitment and retention is a continuous process for most organizations but in Community Health Centers it is a particular priority. Because we are such a mission-driven sector of the health care industry, it is essential that we put the RIGHT people in the RIGHT positions.
Our staff has to be more than just "warm bodies" because we are delivering care to those most in need of our services.
We must be judicious in ensuring that we invest in our staff as they are one of our greatest resources for recruiting new talent.
Many times, new hires are given a day or so long orientation to their new workplace and job. There is a difference between orientation and onboarding which help to increase job performance, time in position, and satisfaction.
So what is the difference between Orientation and Onboarding?
Orientation is essentially a follow-up to the recruitment process. It is typically a one-time event or series of events designed to familiarize a new hire with the organization and their role. Usually orientation takes place only within the first several weeks of new employment.
Onboarding serves as a bridge between the recruitment process and successful job retention. It is a process that integrates a new employee into the culture of the organization, orients them to their new position, and contributes to their career goals.
Onboarding contributes to success because it requires a long-term commitment to the new hire through a series of strategic events.
A successful onboarding program starts before day one on the job for the employee and the organization! There are opportunities to begin the onboarding process from the time the position becomes available.
Here are some tips to help your Community Health Center develop an onboarding process:
Write the job description in a way that clearly communicates the organization's mission, mission, values, and culture.
Bring manager(s) and potential coworkers into the hiring process as appropriate
Allow candidates to sit in on meetings, invite them to trainings, spend a day in clinic
Customize the onboarding plan for each new hire (keep in employee file)
Clarify roles and responsibilities on day one and at regular intervals as needs change
Establish milestones as well as formal and informal check-in points (30/60/90 day intervals)
Consider opportunities for professional development
The organizational onboarding plan should be a living document that is revisited often by the employee and their manager.
Spend some time creating a document management system. Documents can be stored online or via organizational shared drives or intranet. Employees should be able to access all forms pertaining to their onboarding on demand. This includes copies of the employee handbook, policy and procedural documents relevant to their position, blank copies of onboarding forms, first day of work agendas and checklists, employee surveys and even annual evaluation forms.
As always, LPCA is happy to help health centers develop, implement, or refine their onboarding process. There are tons of tools and templates available for your review and/or adaptation. Please feel free to reach out to me directly (
ymerritt@lpca.net
) and I will gladly share any resources I have.
---
About the Author
Yvette Merritt
serves as LPCA's Training and Development Manager. Mrs. Merritt is responsible for recruitment and retention in Louisiana health centers. She manages LPCA's job board, the formal Training and Technical Assistance (T/TA) request process, the organizational T/TA calendar, and provides T/TA to health centers on a number of topics in Workforce Development.
Mrs. Merritt has over 10 years of experience in community-based Public Health. Specifically, she has expertise in needs assessment and improvement planning, coalition building, curriculum design and training, qualitative and quantitative research design and implementation, evaluation, as well as grants management at the federal, state, and local levels of government and in non-profits. She is also certified in secondary education.
She received B.A. in African American Studies from Georgia State University and an M.P.H. from the University of Pittsburgh.
Next