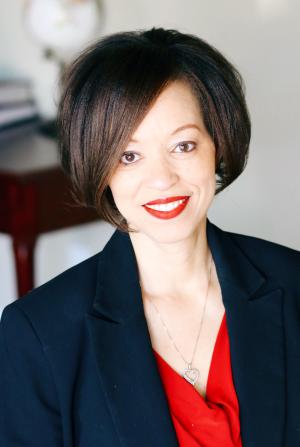 Apr 1, 2019
Disparities in health and health care not only affect the groups facing these disparities, but also limit the overall gains in quality of care and health for the broader population and result in unnecessary costs.
Every person deserves the chance to be healthy, but some racial and ethnic groups have higher rates of certain conditions than others.
There isn't a single cause of these health disparities. Many complex and connected causes contribute to the situation we find ourselves in, including:
Social determinants (poverty, lack of education, racism, and discrimination)
Environment and community conditions (lack of resources that support physical activity or healthy eating options)
Behaviors (poor diet, tobacco use, and physical inactivity)
Barriers to accessing care (provider shortage areas, lower quality of medical services)
Lack of health care coverage
Every April, National Minority Health Month is observed by the HHS Office of Minority Health to highlight the health disparities that persist among racial and ethnic minority populations. The theme for the 2019 observance is "Active & Healthy" which "emphasizes the health benefits of incorporating even small amounts of moderate-to-vigorous physical activity into our schedules."
---
"As a long time champion of the power of prevention, I recognize that health does not only occur in the doctor's office and the hospital. It occurs where we live, where we work, where we learn, where we play, and where we pray."

"I believe that prevention offers the greatest opportunity to improve the health of Louisiana's families now and for decades to come. I also believe that prevention is the key to building a stronger and more sustainable health care system. Minority Health Month allows us to raise our voices about the importance of prevention."
-- Durand "Rudy" Macklin, Director, Louisiana Department of Health Bureau of Minority Health Access and Promotions
---
The health benefits of regular exercise and physical activity are hard to ignore. Some benefits of exercise include:
Preventing excess weight gain
Combating health conditions and diseases
Improved emotional stability
Increased energy
Better ability to sleep
Incorporating physical activity in our daily lifestyle promotes health and reduces the risk of chronic diseases and other conditions that are more common or severe among racial and ethnic minority groups.
In addition to the above benefits, exercise can be a way to have fun. For most healthy adults, the Department of Health and Human Services recommends a minimum of 150 minutes a week of moderate aerobic activity or 75 minutes a week of vigorous aerobic activity a week, or a combination of moderate and vigorous activity. Examples of aerobic activity include running, walking or swimming.
In addition to aerobic activity, fit in strength training for all the major muscle groups at least twice a week by lifting free weights, using weight machines or doing body-weight exercises. If you want to lose weight, meet specific fitness goals or have even more benefits, you may need to increase your physical activity time.
LPCA is proud to partner with the Louisiana Department of Health Bureau of Minority Health Access and Promotion to coordinate activities hosted by Louisiana's Community Health Centers.
Click here to find events taking place across the state this month.
Please note, this list will continue to be updated as new events come in.
---
About the Author
Nakeisha R. Cleveland
serves as LPCA's Deputy Director. Mrs. Cleveland manages the day-to-day operations of the LPCA. She serves as a technical resource for its members and assists in various Association activities. She represents the Association and its members on state, regional, and national committees and leads the Association's Advocacy Branch Committee, Accountable Care Organization and coordination of special populations T/TA.
Her prior experiences include directing a non-profit organization dedicated to local, state, and federal leadership development through community organizing, advocacy, and policy development. She worked as a Project Manager for the Louisiana Housing Finance Agency's Neighborhood Stabilization Project.
Mrs. Cleveland has previously served as a board member on a Louisiana Federally Qualified Health Center. She earned a Bachelor of Arts degree in Sociology from Louisiana State University.
Previous
Next