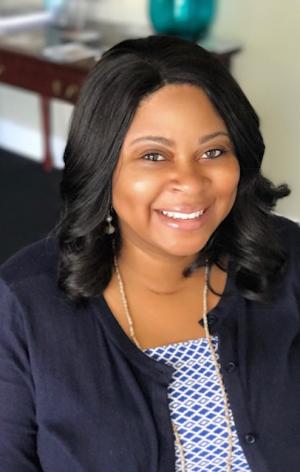 May 3, 2019
As you know, Community Health Centers make it their mission to serve every member of the community with the respect and dignity they deserve. Oftentimes, healthcare services provided by health centers go well beyond the four walls of the clinic.
It takes a dedicated team effort to ensure that patients understand the information given to them by providers and the steps they should take to maintain healthy lives.
I am proud to serve as a Certified Patient Navigator for the Louisiana Primary Care Association. In a nutshell, my role as a Patient Navigator is to help patients eliminate barriers to healthcare.
I essentially serve as a supporting voice, patient advocate, and go-between for the patient and their provider. Patient Navigators build relationships, solve problems, and locate resources. We work closely with patients – we develop trust and often learn about their personal lives.
I have the privilege of working closely with a fantastic health center team at St. Gabriel Health Clinic. This health center serves patients and underserved communities within East Baton Rouge and Iberville Parishes. As CEO of St. Gabriel Health Clinic, Ms. Shirley Wade has truly led by example, demonstrating to her team that the needs of the patient always come first.
At St. Gabriel Health Clinic, we are involved in a number of activities in an effort to provide accessible care for our patients. Through an innovative partnership with the Louisiana Breast and Cervical health Program, we work to bring no cost PAP screenings to the uninsured and underserved populations of Region 2. We also work closely with Woman's Hospital to bring mammography screening services to both St. Gabriel clinics. These partnerships allow our patients to get important preventative care and screenings close to where they live, eliminating costly and time consuming travel to Baton Rouge or other more populated cities.
As a Certified Patient Navigator, I can tell you that our Community Health Center patients across our state are faced with a variety of healthcare access barriers, including the following:
Communication
Communication is one of the most common barriers to care. Communication barriers are often described as anything that prevents you from receiving and understanding the messages others use to convey their information, ideas, and thoughts. This is most often due to a physical inability, cultural misinterpretation, or foreign language to name a few.
A patient's lack of confidence can contribute to them not receiving adequate healthcare. These patients can be well educated, and speak the language very well but lack confidence when expressing themselves to others. They often will agree with what you are saying to avoid a lengthy conversation. Moreover, in most cases, they are accompanied by a friend or family member that will speak on their behalf.
When dealing with patients like this, remember to smile, ask open-ended questions and be an active listener. I would also avoid dominating the conversation and engage the patient in talking about something positive.
Implicit Bias
As human beings, we all have some implicit bias. Nevertheless, Patient Navigators work to make each patient feel welcome and at home within the Community Health Center. Implicit bias refers to the attitudes or stereotypes that affect our understanding, actions, and decisions unconsciously.
Transgender men and women, in particular, are prone to forgoing medical attention due to the fear of being treated differently or discriminated against. According to the National Transgender Discrimination Survey Report On Health and Healthcare:

Survey participants reported very high levels of postponing medical care when sick or injured due to discrimination (28%) or inability to afford it (48%);
Respondents faced significant hurdles in accessing health care, including: refusal of care, harassment and violence in medical settings, and lack of provider knowledge

Transgender men and women are often called by the wrong pronouns and asked to overly verify who they are more than other patients. Although this practice may be viewed as precautionary standards, it is often embarrassing for the patient and causes unwanted attention. Unfortunately, these types of interactions happen far too often.
Some things to keep in mind while caring for your Transgender patients: don't assume anything, ask questions in a respectful and confidential manner, be sure all the patient's personal information is updated with the gender your patient identifies with, and educate staff about pronouns and gender ID.
Provider Fatigue and Compassion Fatigue
In fast-paced working environments, it is easy for the provider to feel "Compassion Fatigue." They are often exposed to traumatic events or treat a patient that has been involved in such an event. Providers put up emotional walls to help them get through being pulled in some many different directions. All of this can leave them feeling physical, emotionally and mentally exhausted. The provider being fatigued not only affects the providers but everyone around them.
Compassion Fatigue is also called "vicarious traumatization" or secondary traumatization (Figley, 1995). The emotional residue or strain of exposure to working with those suffering from the consequences of traumatic events. It differs from burn-out but can co-exist. Compassion Fatigue can occur due to exposure to one case or can be due to a "cumulative" level of trauma.
This type of Fatigue can affect many dimensions of your well-being. It causes nervous system arousal (sleep disturbance). Your emotional intensity increases and cognitive ability decreases which can impair judgment and behavior.
Here are a few tips from Uplift on how to deal with Compassion Fatigue.
By identifying and working around barriers to healthcare, Patient Navigators play an essential role in Community Health Centers.
Patient Navigators are equipped with specialized problem solving skills and cultural competency abilities. They are taking healthcare to the next level – always keeping the needs of the patient top of mind.
Are you interested in Patient Navigator training?
Patient Navigator Training Collaborative
Harold P. Freeman Patient Navigation Institute
Breast Patient Navigator Certification Program
To learn more about barriers to healthcare, please explore the following resources:
Three Strategies to Help You Manage a Shy Patient
Webinar: Managing Difficult Patient Encounters
Running on Empty: Compassion Fatigue in Health Professionals
Compassion Fatigue Test
Implicit Bias Test
---
About the Author
Erica Rose-Crawford
serves as LPCA's Patient Navigator. Mrs. Rose-Crawford works directly with Louisiana's Community Health Centers to increase the number of women that complete breast and cervical health services. She provides individualized assistance to clients to help overcome healthcare system barriers and facilitates timely access to quality screening and diagnostics, as well as initiation of treatment services. She earned her certification as a Patient Navigator in 2019.
Mrs. Rose-Crawford has 20 years of experience in the medical field with 12 of those years as an experienced Nationally Registered Paramedic. She earned an Associates of Science degree from South Louisiana Community College in Lafayette and is currently working toward a Bachelors degree in Unified Public Safety Administration from Northwestern State University.
Next