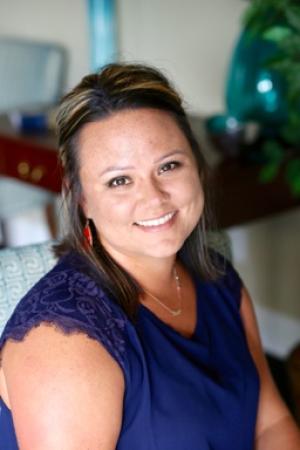 Jul 2, 2019
E-communications, patient portals, secure emails, value-based care, referrals, telemedicine, and the list goes on and on! These are just a few of the words that are a common part of the 2019 lexicon within our Community Health Centers.
Technology changes at a mind-boggling speed! Just to put this into perspective: Apple released their first iPhone in January of 2007 and has created 18 additional iPhone versions since then to keep up with market demand!
I think we can all agree: no industry has been transformed and impacted by technology as much as healthcare.
In the early 2000's, you made a doctor's appointment by calling the physician's office and speaking with someone at the front desk. Now, with the click of a mouse, we are able to make appointments, pay for our office visit, view lab results, and even leave patient satisfaction feedback without the need to physically speak to anyone. As our healthcare system continues its shift from pen and paper and face-to-face interaction to digital communication and email, we must have a strong system in place to support this transition.
In the midst of this change, it is critically important that we assist those individuals who are the most impacted – OUR PATIENTS.
While generation X and (to some extent) millennials have grown up in this world of technology, many of our society's older adults, as well as our rural and low-income communities, are not equipped to understand and make the most out of this new patient-centered technology. We cannot leave these individuals behind – especially as baby boomers age and increasingly rely on our healthcare delivery system.
This new technology is intended to make life easier for providers and patients, but training and system adjustment is, for the most part, much easier said than done. In order to assure that these changes are for the better, we have to make sure that the support systems in place are strong, armed, and ready to fire when problems arise. Sustainability plans should be rock solid as the healthcare technology landscape continues to change.
The Louisiana Primary Care Association's Health Center Controlled Network (HCCN) was established for the purpose of assisting Community Health Centers with evolving technology and system shifts.
With a focus on diabetes and cardiovascular disease, the LPCA HCCN was initially created in 2012 with 18 FQHCs from across Louisiana. It has now grown to 33 FQHCs (over 90% of all FQHCs in Louisiana).
What is the Louisiana Health Center Controlled Network (HCCN)?
The LPCA HCCN works to leverage health IT to improve access to care, enhance the quality of that care, and achieve cost efficiencies through the redesign of practices to integrate services and optimize patient outcomes.
The LPCA HCCN drives Community Health Centers toward continual improvement and assists them in today's technology-based world. The HCCN accomplishes this by empowering health centers as Patient Center Medical Homes, encouraging the employment of data analytics software that provides real time data and reporting, fostering communication between physicians, promoting the use of remote patient monitoring technologies, and further understanding the complexities of the social determinants of health.
The HCCN helps Community Health Centers by:
Direct one-on-one technical assistance
At least 2 in-person and 2 webinar based learning sessions each year
Topical technical assistance webinars
Peer-to-peer learning and exchange
EHR user groups
Assist participating health centers in developing work plans to assure their success in the network
Over 80% of our participating health centers are PCMH recognized. PCMH health centers improve the quality of care and patient experience all while reducing health care costs.

Over 90% of participating health centers are conducting clinical huddles to better care for their patients and prepare for their visits. Nearly all of our participating health centers are implementing initiatives to improve the value, efficiency, and effectiveness of services and are also receiving funds from HRSA's QIAs.
In fact, Louisiana health centers received nearly $3 million in
Health Center Quality Improvement FY 2018 Grant Awards
(August 2018).
As the HCCN Project Manager, it is my job to ensure our HCCN members have a beneficial experience while a part of the network and are able to take advantage of successes, not only on an individual center level but also as part of the network. As Henry Ford once said, "If everyone is moving forward, then success takes care of itself."
Thanks to all our participating health centers for making our HCCN a success! If you are interested in learning more about the LPCA HCCN or partnering with us please don't hesitate to connect with us. Feel free to contact me directly at
bbourgeois@lpca.net
or (225) 927-7662, ext. 213.
---
About the Author
Brandi Bourgeois
serves as the Program Manager of the Health Center Controlled Network (HCCN). Mrs. Bourgeois manages the overall participation and the fulfillment of technical assistance needs of 33 FQHCs in their quest to improve their healthcare delivery through enhanced and innovative means of health information technology.
Mrs. Bourgeois brings over 10 years of experience in the field of public health with specific concentrations in program implementation and management, project planning, and data analysis. Most recently she served as the Recruitment Manager of all clinical research studies at Pennington Biomedical Research Center. She also has over seven years of experience working at the Louisiana Department of Health's Health Promotions Team as the Tobacco Control Program's Manager and Epidemiologist.
She earned a Bachelor's degree in Biological Science from Louisiana State University and a Master's of Public Health from Louisiana State University Health Science Center. In 2018, Mrs. Bourgeois earned her certification in Project Management
Previous
Next