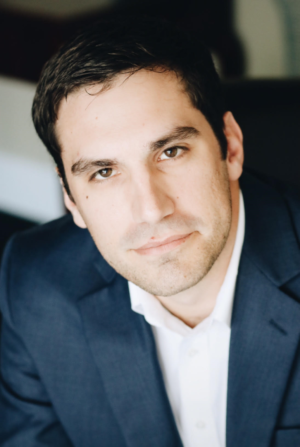 Aug 1, 2019
We are only days away from the start of National Health Center Week 2019!
I speak on behalf of the entire team here at the Louisiana Primary Care Association when I tell you that we are so proud to work on behalf of Louisiana's Community Health Centers.
National Health Center Week is an annual celebration that allows us to focus on YOU, the men and women who passionately provide healthcare services to 426,000 of our family members, friends, and neighbors. We have an opportunity to shine a spotlight on the incredible work you do to expand access to healthcare to our must vulnerable communities and rural populations.
Next week, Community Health Centers are
hosting a variety of events across the state
. While we're all getting set for a week of festivities and fun (I know I definitely plan on eating a slice of cake or two), it is vital that we take this opportunity to emphasize the importance of advocacy and the looming threat of the health center funding deadline.
Over 70% of federal funding for the Health Center program comes from the Community Health Center Fund (CHCF), which was created in 2010. Currently, the CHCF totals $4 billion and is set to expire on September 30, 2019, unless Congress takes action.
The Health Center program and the thousands of patients in our care are at risk if federal funding is delayed.
I know what you're thinking: "Didn't we just go through this? I thought we just recently averted a federal funding cliff?" You're right! It was only two years ago when health centers across the country faced the stark reality of planning cuts to services and hiring freezes due to the funding cliff of 2017. When the deadline lapsed, health centers were at risk of losing 70% of their federal funding – amounting to over $62 million in Louisiana. In dramatic fashion, Congress waited until the very last minute, even allowing the government to shut down for a number of hours, before finally voting on a bipartisan package that included several health care policy priorities, set spending levels for the next two years, and kept the government funded.
Let's not forget that two years before that, we faced the same situation! By now, we've encountered so many "funding cliffs" we should take our skills to the Himalayas as expert climbers!
It's frustrating. Congress seems to continually leave the Health Center program in a lurch as we bounce from deadline to deadline.
Amid the dysfunction in Washington, both parties are to blame. Carolyn McClanahan,
in a recent article in Forbes
, hits the nail on the head: "Community Health Centers serve over 28 million people on a shoestring budget, and they basically have to beg Congress for funding every couple of years."
While health centers are known for providing affordable, high quality primary care, oral, and behavioral health services, we know their true value extends far beyond the four walls of the clinic. Community Health Centers are on the frontlines in fighting the opioid epidemic. They work tirelessly to reduce our state's cases of HIV/AIDS. They are open and involved in meeting patients' needs following severe weather and natural disasters. They develop new and innovative ways to address social determinants of health and tackle the root causes of health disparities.
Time and time again, Community Health Centers step up to the plate and tackle some of our country's most pressing public health issues. Now, we need Congress to step up to the plate for Community Health Centers.
As reported by our friends at NACHC
, great progress has been made in addressing funding before this year's upcoming deadline. This is due, in no small part, to the efforts of Community Health Center advocates across the country - and the hundreds of you here in Louisiana who have worked hard to educate our elected officials.
As we celebrate National Health Center Week 2019, help take our advocacy efforts across the finish line:
Visit www.hcadvocacy.org to find tools and resources you need to spread the word about the importance of health center funding
Reach out to your Member of Congress via phone call, email, or social media and voice your support for Louisiana's Community Health Centers
The Louisiana Primary Care Association, in partnership with NACHC and our PCA partners across the country, will continue to advocate on your behalf!
We wish you a Happy National Health Center Week!
---
About the Author
Ryan Sinitiere
serves as LPCA's Marketing & Communications Project Manager. Ryan is responsible for creating high-quality content and projects that further the mission of the organization to be the voice for Louisiana's Community Health Centers. He leads the development of LPCA's brand identity through strategic communications and marketing initiatives. Ryan reviews pertinent legislation and advocates on issues important to FQHCs and their various patient populations. He directs the organization's traditional media, website, and social media outreach.
Ryan was previously involved in education and outreach efforts surrounding the Affordable Care Act. He has experience in coalition building, grassroots organizing, and project management. Before getting involved in healthcare, he worked in legislative advocacy and political campaigns throughout Louisiana and Texas. He earned a Bachelor of Arts degree in Political Science from Louisiana State University.
Previous
Next