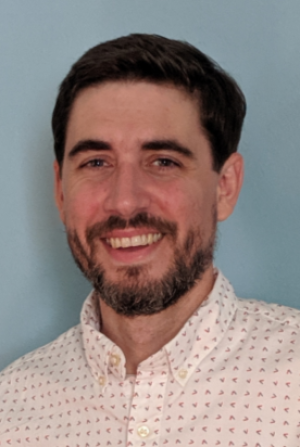 Sep 4, 2019
"Data" is a word that permeates everything we do these days. Our phones and TVs, advertisements we see, work we do, and cars we drive all use and produce data. With our nearly unfettered access to all the world's knowledge, history, and news, data is the hallmark of our current Information Age.
The 20th century's discoveries, innovations, growth, and wars were fueled by a powerful raw material: crude oil.
I believe the era we are currently living in will be driven by a powerful digital material: data.
Like crude oil, data is extracted, processed, and refined. Data analysts construct complex algorithms and technology to mine vast pools of data sets, thinkers call for data breaches to be legally treated as oil spills, all while consumer groups advocate compensation for extracting consumer data in their interactions with websites, web platforms, and purchasing goods.
So then, how is this digital material valuable to us in the same way crude oil was and is to this day?
Data tells a story; a story based in fact, supported by numbers. These stories are immensely valuable to advertisers, corporations, manufacturers, and researchers. As you probably already know, data is critical to the work we do at Community Health Centers across the country.
With the advent of Electronic Health Records (EHRs) in Community Health Centers (despite growing pains), the millions of provider-patient interactions can now tell invaluable, coherent stories about care quality and a patient's health.
Take, for example, the proportions of uninsured and Medicaid for FQHCs. In 2016, Louisiana expanded Medicaid. The data from our FQHCs bear that out. Uninsured rates have dropped nearly 60% since 2014, while Medicaid insures 50% more FQHC patients than four years ago.
Data is not perfect and may not wholly capture a process accurately. Nevertheless, it still tells an important story.
For example, in 2015 UDS childhood immunization rates peaked and each subsequent year rates fell. What's happening? Well, most clinics see few children relative to adults. If a clinic misses one out of three child patients they see, their rates drop 33%. Many clinics have also reported difficulties connecting to Louisiana's immunization database. Additionally, there is an unfortunate burgeoning of anti-vaccine sentiment, which can depress immunization rates.
Data can also tell stories that prepare us for the future. Depression screening rates have nearly doubled since 2014. During this time, a PHQ-9 was an adequate follow-up to a positive PHQ-2. However, with a recent change in UDS measures for 2019, a PHQ-9 will no longer count as a follow-up. FQHCs have made great progress in depression screenings and conducting adequate follow-ups, the rules are changing and so must we.
Change can be quantified through data. Greenway, an EHR vendor, announced that it would be sunsetting its SuccessEHS product. Many FQHCs are experiencing a severe disruption to accurate and timely data. For some, it will mean losing their historical data as they change EHRs. LPCA has created an EHR transition chart to track the process and how much change centers are undergoing.
Is data truly the new oil of our generation? Hard to say. But it's useful to think of data as a powerful, digital raw material to be refined to understand our world.
Across the country, healthcare providers are leveraging technology and data to improve care quality, make providing healthcare more cost-effective and ultimately improve patients' lives.
Our FQHCs have made great strides in both quality of care and adopting health information technology. We must continue our progress, refining our data into stories that represent the good, hard, and sometimes thankless work we do across Louisiana.
---
About the Author
Michael Rivers
serves as LPCA's Health Information Technology Data Analyst. He is responsible for managing and developing data collection, analysis, visualizations, and reporting from both internal and external data sources. He has five years' experience with Azara DRVS, LPCA's flagship data warehouse providing real-time data reporting and analytics. He supports FQHCs by leveraging their data to improve clinic outcomes, increase efficiency, reduce costs, and better understand their patient populations, through analysis, reporting, and training.
Mr. Rivers has 10 years' experience in data analysis, program evaluation, collaborative research, data visualization, and statistics. He was previously Data and Evaluation Specialist at LSU-Health Sciences Center at New Orleans overseeing data analysis, visualization, and reporting for the Louisiana Colorectal Health Program. Prior to that, Mr. Rivers worked at The AIDS Foundation of Chicago as a Research and Evaluation Manager on several grants aimed at improving the lives of people living with HIV/AIDS. Mr. Rivers earned his B.A. in Sociology at McNeese State University. He received his Masters of Arts in Sociology at Loyola University of Chicago, where he conducted research at the Center for Urban Research and Learning.
Previous
Next