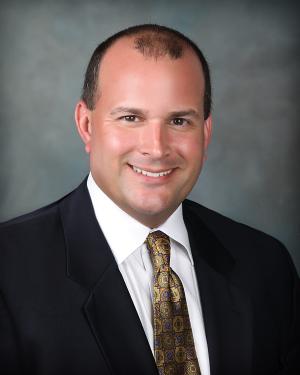 Oct 1, 2019
As Louisiana's largest Medicaid health plan with more than 450,000 members across the state, we know firsthand that families need more than quality healthcare to build healthy lives. They also need access to patient-centric services and programs that address critical socioeconomic factors like safe housing, food insecurity and education.
At
Louisiana Healthcare Connections
, we know that successful strategies to address these social determinants of health require meaningful partnerships with organizations that share our commitment to supporting healthy communities across our state.
We consider the Louisiana Primary Care Association and the community health centers it represents to be the leading organization in improving whole health in our state.
More than 444,000 patients across Louisiana receive quality-driven, integrated care at a community health center each year, and many of them also receive support services to overcome the obstacles and barriers that stand in the way of good health. This exemplary level of comprehensive care is not just helping families live healthier lives; it is also supporting reduced health care costs for our state.
For nearly four decades, the LPCA membership has set the bar for the delivery of integrated, quality-driven care, helping to build healthier communities and to strengthen Louisiana families.
The LPCA is a driving force in community-level efforts to help one of Louisiana's most vulnerable patient populations, and we are proud to show our support for the state's trusted leaders in community-driven healthcare by serving once again as the Diamond Sponsor for LPCA's 36th Annual Conference. Your care creates a healthier Louisiana every day.
We look forward to seeing you at this year's event in Baton Rouge! This year's slate of educational sessions seems to have something for everyone!
Registration and more information about the conference can be found here.
---
About the Author
Jamie Schlottman
is a 20-year veteran of healthcare insurance. Jamie began his career in the health benefits industry with Blue Cross Blue Shield of Mississippi. Before joining Louisiana Healthcare Connections, Jamie was president of Humana Health Benefit Plan of Louisiana, Inc., where he oversaw its statewide commercial health plan operations.
A native of Hattiesburg, MS, Jamie holds a B.S. in business administration and marketing/management from the University of Southern Mississippi. In 2011, he helped launch Louisiana Healthcare Connections as its CEO and plan president. Jamie is a member of the Louisiana Association of Health Plans and serves on the advisory council for the board of MetroMorphosis. He is also a board member of the Urban League of Greater New Orleans.
Previous
Next