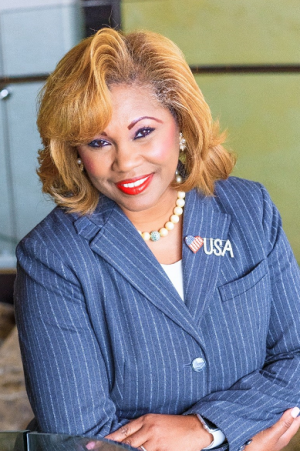 Nov 1, 2019
WORLDWIND, EXCITING, AN ART, HUMBLING, AND GRATITUDE- These are just some of the words that come to mind when I think about the past two years I've spent as LPCA Board President.
Together, we have worked hard to enhance the lives of our clients, improve the health of our state, and create vibrant communities. I had the opportunity to meet many of you and the one thing that I find amazing is that there is a central theme of passion exuded in all regardless of job title, position, or role within their Community Health Center.
It's a fact. The people who work in Louisiana's Community Health Centers are simply the best in the business. Make no mistake about it - Louisiana is at the forefront of our nation's Community Health Center movement.
Yes, this is truly a movement. Where have we been over the past 37 years and where are we going? As many of you know, beginning in rural Mississippi with Dr. Jack Geiger, Community Health Centers (and the eventual Health Center Program) were developed during the War on Poverty. Health Centers were the central safe havens for America's most vulnerable and communities of color which gave voice to many in the form of social justice. From voting rights, to addressing issues of crime, housing, and equality, the movement can be attributed to several positive impacts.
A wise person once told me that all a community really owns is its Community Health Center. That is powerful! It also represents the tremendous responsibility that's entrusted to each of us as employees, board members, and stakeholders of Health Centers.
So, where are we going? Well, I would like to pivot to a very important endeavor that my Board of Directors took on recently. Earlier this year, we made the tough decision to reinvent and re-brand our Community Health Center (Jefferson Community Health Care Centers). After thoughtful deliberation and with input from a variety of sources, we renamed our health center InclusivCare.
Yes, we have a new name, but I can assure you that we still provide the same high-quality care that our patients have come to know and expect from our team.
We weren't the only health center to embark on a rebrand. Many organizations across the state went through the same process - after all, everything is in a NAME.
There are many reasons why an organization may feel the need to rebrand: to compete in a new market, raise brand awareness in the existing market, resonate with customers or potential customers, improve the reputation and leverage relationships.
No matter what - patients, customers, and clients (however you choose to refer to them) should be a central part of the consideration.
Reinvention and re-branding is no easy feat and requires market research and analysis. For instance, is your health center name leaving out a group or limiting a population? Customer satisfaction surveys and Needs Assessments are essential tools that can be utilized to inform the process and you are likely already using these tools.
Is your brand marketable to a physician seeking a home? Is your brand attractive to a potential influential board member? If you are innovative, you will find the process of re-branding fun and exciting. If you are the more cautious type, do your homework and study the market. You are already preparing for the future by providing the highest quality of care, paying attention to customers, upgrading facilities & technology, all while keeping your staff trained on best practices and innovation.
You have already laid the foundation. By providing affordable, quality health care, your patients have already come to rely on you as their medical home. In preparation for the future, a little bit of marketing and branding can help you achieve success and take your Community Health Center to the next level.
Louisiana's Community Health Centers are innovators. We are always looking to the future!
As I close, how do you want to be valued by your customers now and in the future? Your answer to this question will guide your organization's strategic decisions going forward.
---
About the Author
Dr. Shondra G. Williams
became Chief Executive Officer of Jefferson Community Health Care Centers, Inc. in September 2012. Dr. Williams has committed over two decades of services in caring for the most indigent and vulnerable populations in the Greater New Orleans area. Most of her career has been in Public Health addressing social issues such as promoting Reproductive Health. As the CEO of InclusivCare, she is leading the organization to address the following priorities...Accountability, Transparency, and Commitment.
Dr. Williams has intensified the organizations' efforts by building a strong infrastructure capable of meeting the challenges in the new complex health care delivery system, applying robust business principles, and fostering an environment of accountability throughout the organization. Dr. Williams served as LPCA Board President from 2017-2019.
Previous
Next