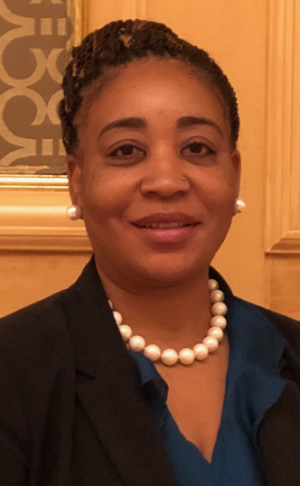 May 7, 2020
Unfortunately, the fact that the novel coronavirus (COVID-19) is impacting the black community more than other races/ethnicities and communities is a painful, but not surprising reality.
According to statistics provided by the Louisiana Department of Health, African Americans make up 32% of Louisiana's population, but represent nearly 60% of COVID-19 related deaths.
The very idea of health disparities may be shocking to some because of recent state and national news headlines, but for black and brown communities most impacted, the reality of health disparities is a lived reality.
The truth is these disparities have existed for generations and have penetrated every aspect of life - even before the advent of COVID-19.
So what exactly does the term "health disparities" mean?
Simply stated, a "health disparity" refers to an illness or issue that impacts some races/ethnicities, genders, and groups more than others. It does not mean the issue is exclusive to a group or that other groups have immunity and are not impacted at all.
The COVID-19 pandemic has highlighted racial and ethnic health disparities and has brought greater attention to this issue on both the state and national level.
African Americans are not biologically or genetically more prone to contracting the virus or experiencing deadlier side effects. The higher death rates can be attributed to the fact that African Americans experience disproportionate rates of underlying health conditions or work in "essential" front line jobs that put them more at risk.
It's a fact: underlying health conditions such as hypertension, diabetes, obesity, heart disease, cancer, and asthma have caused life-threatening complications and increased deaths with a COVID-19 diagnoses.
These health disparities have been created through centuries of biased policies, lack of equal access to quality education, food insecurity, lack of equal employment opportunities, lack of housing opportunities, lack of equal pay across race and gender, lack of equal access to health care, and many other social determinants of health.
Health disparities are about equal access not about an individual taking personal responsibility.
To adequately address health disparities we must stop blaming the victim. A person diagnosed with diabetes has a personal responsibility to take prescribed medications, exercise, make healthy food choices and follow their medical providers' plan of care. However, to address this patient's care we must also acknowledge in black and brown communities, there is unlikely a grocery store with fresh fruits and vegetables, and unlikely to have sidewalks and bike lanes in their neighborhoods to promote exercise.
Additionally, that same patient is more likely to have Medicaid coverage and lack of access to health care. They are far more likely to earn hourly wages without paid sick leave making it more difficult to miss work in order to attend doctor appointment. Missing work could put them at risk of losing their job and not being able to provide for their families.
In the case of COVID-19, we are seeing that employment and income are major social determinants of health that have amplified health disparities.
National statistics
shed light on the fact that across the American workforce, just 16.2% of Hispanic workers and 19.7% of black Americans are able to work from home, while about 30% of whites and 37% of Asian-Americans can. This data tells us that black and brown people are working jobs that place them more at risk for contracting the virus and spreading the virus to their families than white workers. Black and brown workers wake up every day and are forced to choose between their health and earning a paycheck.
These choices for racial and ethnic minorities are challenges faced everyday before, during, and after the current public health pandemic. The stress of these choices link directly back to many of the pre-existing conditions that predispose minorities to poorer outcomes if diagnosed with COVID-19.
We must change, create, and implement new policies across systems to improve health outcomes.
But first, to develop a plan to address health disparities, we must challenge systems that perpetuate the barriers to access and barriers to equity and equality because Health is a RIGHT not a privilege.
About the Author
Raegan A. Carter
is a public health policy consultant. Raegan is a graduate of Southern University in Baton Rouge where she obtained a Bachelor of Science degree in Social Work. She is also a graduate of Tulane University where she obtained both a Master of Social Work degree and a Master of Public Health degree.
Raegan provides consulting services to multiple national, state and local organizations on public health policy issues and public affairs. She has extensive knowledge and experience working with public policy and advocacy and community organizing related to public health and in particular; adolescent and women's health, smokefree and tobacco prevention, women rights, and reproductive health and reproductive justice and most recently working with LPCA on opioid use and substance use disorders and community planning. Raegan has been interviewed by national, state and local media, including television, radio and print to discuss and share her expertise on numerous public health and policy issues.
Raegan is an adjunct professor at Southern University-Baton Rouge, Nelson Mandela College of Government and Social Sciences, School of Social Work and enjoys teaching and training. Raegan has over twenty years of experience implementing and conducting professional development and trainings in public health, policy and advocacy.
Raegan is on the Board of Directors of several organizations including some statewide and local organizations. Raegan is passionate about social and racial justice issues and is particularly interested in health disparities impacting women of color, communities of color and working to engage faith leaders in public health and social justice advocacy. Raegan is a member of the Gamma Eta Omega Chapter of Alpha Kappa Alpha, Sorority, Inc.
Previous
Next