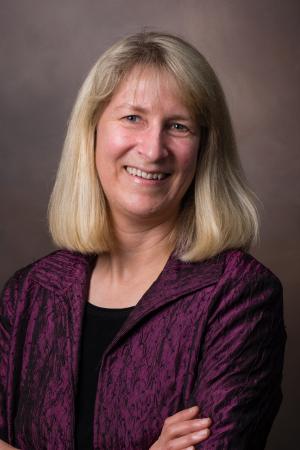 Jun 2, 2020
With states slowly reopening following shutdowns due to COVID-19, community health centers across the country are navigating how to maintain operations and stay afloat during this devastating pandemic. As organizations have been addressing unprecedented financial challenges, Capital Link has been listening to health center's experiences and concerns, and is working to support their efforts to balance financial and operational sustainability with patient and staff care.
According to a
national HRSA survey
, as of May 22, 2020, 47% of health center visits nationally are being conducted virtually. Weekly visits are at 62% of pre-COVID-19 levels, and more than 1,950 health center sites are temporarily closed. The survey also found that in Louisiana, 62% of health center visits are done virtually, weekly visits are at 64% pre-COVID-19 levels, and 24 centers have temporarily closed. According to Capital Link's
COVID-19 FQHC impact analysis
, based on 50% capacity for 12 weeks, there will be a $3.2 billion lost in revenue for national FQHCs, 85,000 jobs lost, and 28% of FQHCs will exhaust their operating reserves.
Across the board, health centers and PCAs are all experiencing levels of uncertainly, especially regarding reimbursement, telehealth, patient engagement, public expectations, and staff and community safety. For the foreseeable future, there will be a significant number of unknowns.
On March 30th of this year, Capital Link participated in an LPCA roundtable to discuss early estimates and funding requests in response to the COVID-19 pandemic. With our partners across the country, we developed estimates of operations and revenue based on projections of the crisis' impact on health centers. Although the road ahead seems daunting, there are many useful resources available to assist health centers in finding the best funding sources for their organizations.
Along with LPCA, Capital Link has a
COVID-19 funding and financing resources page
for health centers, providing a range of helpful funding information and materials. NACHC, which also provides a wealth of
COVID-19 resources
, has developed a Paycheck Protection Program Question and Answer
document
, based on questions received from health centers regarding their funding options within the program.
Louisianans are resilient and have continued to respond, grow, and thrive in the face of several natural disasters.
Similar to a natural disaster, COVID-19 presents opportunities for action, and ways of supporting our communities and one another. In order to move forward, keeping each health center's individual needs in mind, organizations should begin planning for different scenarios, changing business models, and facilities expansions in the midst of the continued uncertainty of this crisis.
The initial response is critical to the recovery and sustainability of your health center, which is often your community's essential healthcare provider. The readiness for this response begins long before the crisis itself. Ask yourself, "What did we know before that's still relevant?" While it might be small, it provides a foundation—people, places, and process. Determine your primary news and information sources early—don't follow every string or story—and focus on a few problems at a time. You can't fix everything all at once.
Health centers should evaluate: What is the obvious need? What do our patients and communities require? What information or resources are available? Maintaining resources, relationships, and reserves allows one to manage through the crisis and often come out stronger. This means tracking scenarios and being aware of your organizations capacity—strategic planning, emergency preparedness, and the data that is available and most relevant.
Developing Your Priorities and Requirements for Short and Longer Term
There are currently many lenders offering flexible terms for loans and repayment, which health centers might want to consider capitalizing on. Begin analyzing your needs by conducting a cash flow analysis, asking, "How long can we operate in our current position?" Determine the best and worst case scenarios—start small with what you know, and add on as appropriate. Use ranges rather than specific numbers and examine your environment—what might recover, and what might not?
Providers, Patient Needs, and Expectations, and Capital Renovations to Ensure Safety
Consider how you might better your organization in facing this crisis and learn from the experience. What have you learned so far? Who do you know now that you didn't before? What creativity has expressed itself? Which staff members rose to the occasion? What were you lacking that you wished you had on hand? What new partners might you continue to collaborate with in the future?
Capital planning remains an important part of your strategic plan. This doesn't always mean a new facility but rather using your current space more effectively: phasing, renovations, and having a "Plan A" and "Plan B" ready for when capital dollars make themselves available. For example, many centers are considering renovations to existing facilities to accommodate increased use of telehealth; reduce infection risk in common areas and dental suites; and adding negative pressure rooms to care for contagious patients more safely.
We may not know exactly what tomorrow brings, but truthfully, we never have. Let's help each other by sharing our experiences and resources with one another; by providing ongoing support, collaboration, and guidance; and by using what we had in place yesterday, what we learned today, and what we can offer tomorrow.
About the Author
Allison Coleman
is the CEO of
Capital Link
, a nonprofit organization that has worked with health centers and primary care associations for over 25 years to plan for sustainability and growth, access capital, improve and optimize operations and financial management, and articulate value. Ms. Coleman also serves as CEO of
Community Health Center Capital Fund
, Capital Link's CDFI lending affiliate, which offers New Markets Tax Credit financing and direct loans for health centers nationally. You can find her full bio
here
.
Previous
Next