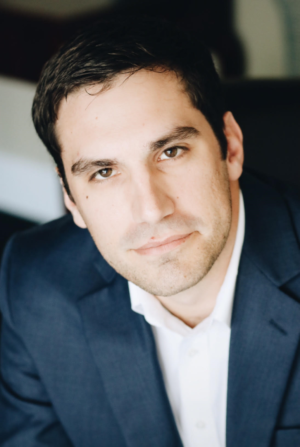 Aug 6, 2020
I don't know about you, but I'm about ready to get off of this terrifying roller coaster called 2020.
Six months ago, who could have imagined that the world would soon be turned upside down by one of the deadliest pandemics in over a century?
For that matter, who could have predicted that the richest and most powerful country in the world would be having such a difficult time in responding and containing the spread of this virus? It's hard to believe that
nearly 5 million Americans
have now tested positive for the novel coronavirus (COVID-19).
Many have become seriously ill. Thousands have been hospitalized and over 160,000 of our citizens have died. To make matters worse, the pandemic has led to one of the sharpest economic downturns in American history. Millions of Americans have lost their jobs, businesses have closed, and many people are facing serious economic hardship, the extent of which has not been seen since the Great Depression in the 1930s.
In May, our country was rocked by yet another tragedy.
On May 25th, George Floyd was murdered by a police officer on the streets of Minneapolis. His death galvanized thousands of Americans and brought a renewed urgency to the Black Lives Matter movement, a more profound conversation on race, and the need for meaningful legislation and policy change in order to uplift our black and brown communities. This, coupled with the fact that our minority communities are being disproportionately impacted by the pandemic, has continued to fuel protests and calls for change.
It almost feels as though we are facing challenges from 1918, the 1930s, and 1960s all at once.
I think most will agree that we are at a pivotal moment in history. Our response to the pandemic and racism, which are both public health crises, is sure to define the trajectory of our country and will have an impact on our future generations.
What has given me hope over the past few months has been the heroism and dedication displayed by our healthcare workers. It's not an overstatement or cliché to say that these men and women are our heroes. Every day, despite the risks to their own health and safety, they show up for work and do all they can to save the lives of those suffering from illness due to COVID-19.
Our Community Health Centers have also answered the call and have stepped up to meet the needs of their communities. Here in Louisiana, our 39 Community Health Center organizations are quite literally serving on the frontlines by conducting COVID-19 testing on-site. All health centers are supporting the work of Louisiana's overrun hospitals by addressing the rising demand for care, assessing patient symptoms, and helping in conducting triage. Health centers, already known for their efficiency and innovation, have quickly redesigned clinical protocols, rearranged their facilities, and are engaging in telehealth services to care for their patients while keeping them safe from exposure.
Now, with children headed back to school, many of our Louisiana Community Health Centers are working hand in hand with school districts across the state to ensure our children and teachers are kept safe and healthy.
Next week is
National Health Center Week
(August 9-15).
While we celebrate this week of recognition every year, I know for me, this year's NHCW seems even more meaningful and takes on a new degree of importance and urgency.
Over the past few months, I've reflected on the fact that our Community Health Centers are on the front lines of both the pandemic and in the fight against racial inequity and injustice. Yes, these challenges are complicated and require complicated solutions, but it seems to me that our Community Health Center network is in the perfect position to serve as an important piece of the puzzle.
Our Community Health Centers have already conducted thousands of COVID-19 tests and have greatly contributed to Louisiana's extraordinary testing capacity. Nevertheless, even more testing is needed if we want to open our schools and colleges safely, or even consider having fall sports. With nearly 300 individual sites across the state, many in some of our most rural parishes, our Community Health Centers are already positioned perfectly to respond to this emergency.
As much as they've already accomplished, imagine what our Community Health Centers could do if given the right amount of resources, testing supplies, and personal protective equipment. They can also play a critical role in educating communities and administering a COVID-19 vaccine when one is found to be safe and effective.
Health centers are also at the forefront in ensuring health equity for our minority communities. They are passionate about serving our most vulnerable and anyone, without regard to race, income, or insurance status is welcomed with open arms. After all, American's Community Health Center growth and expansion grew out of the Civil Rights Movement of the 1960's. From the very beginning, we understood that maintaining good health meant so much more than simply visiting the doctor's office. If we want to make real, meaningful, and long-lasting progress in improving the health and well-being of our minority communities, we must acknowledge the role that race plays in the social determinants of health.
It's clear: Community Health Centers are experienced, battle tested, and proven problem solvers. Our elected officials and policy makers must give them the resources and support they need.
I have no doubt that we will get through this difficult time. I pray that the next few months will bring less worry, suffering, and sickness. But I know that, no matter what, Louisiana's Community Health Centers will always answer the call.
I speak for everyone at the Louisiana Primary Care Association when I tell you that we are truly privileged and honored to work and advocate on behalf of Louisiana's Community Health Centers.
We wish you a happy, safe, and healthy National Health Center Week!
About the Author
Ryan Sinitiere
serves as LPCA's Marketing & Communications Manager. Mr. Sinitiere is responsible for creating high-quality content and projects that further the mission of the organization to be the voice for Louisiana's Community Health Centers. He leads the development of LPCA's brand identity through strategic communications and marketing initiatives. Mr. Sinitiere reviews pertinent legislation and advocates on issues important to FQHCs and their various patient populations. He directs the organization's traditional media, website, and social media outreach.
Mr. Sinitiere was previously involved in education and outreach efforts surrounding the Affordable Care Act. He has experience in coalition building, grassroots organizing, and project management. Before getting involved in healthcare, he worked in legislative advocacy and political campaigns throughout Louisiana and Texas.
Previous
Next