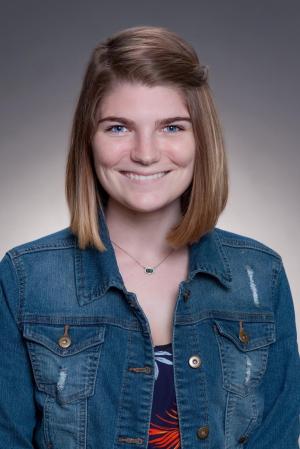 Sep 8, 2020
"Wear your mask. Social distance. Stay six feet apart. Wash your hands. Stay home if you are sick."
We've all heard these words more times than we can count, yet COVID-19 is still making its way through our country like wildfire.
While so many concerns and changes have arisen since March, the biggest concern right now is this: How can we keep our children in school and keep them healthy and safe?
This is where school based health centers jump in to play a huge role in our schools and in our communities. Gaining more attention since the 1990's, school based health centers (SBHCs) have made a huge impact on the health and well-being of so many school-aged children, especially in underserved populations.
Here's a little background on SBHCs: They can provide a wide variety of services depending on the needs and demands of the schools they serve. The most common services provided are typical medical care, dental, vision, and behavioral health services. Each of these services can be life changing to those who typically wouldn't have access to necessary preventive care due to finances, transportation, and a slew of other barriers. With SBHCs, these vital services can be accessed by students and school staff regardless of their ability to pay or provide transportation. Parents of students enrolled in schools with SBHCs no longer need to take time off work to take their child to an appointment, and their child misses less time in the classroom. SBHCs not only work to improve the student population's physical health, but also their mental health.
With Licensed Clinical Social Workers and Licensed Professional Counselors working inside SBHCs, students and faculty are given valuable access to mental health services.
With all of the turmoil in our world today, there is a major need for increased access to mental health services. Anxiety, depression, abuse, and other stressful issues can sometimes affect children even more than adults. With access to counselors inside of their school's health centers, children can get the guidance they need, enabling them to live more productive lives and focus in class.
At our school based health centers operated through
RKM Primary Care
, we have personally seen an increase in students being able to spend more time in class. SBHCs have also contributed to a decrease in emergency room visits, due to there being a nurse practitioner in each school clinic.
What makes RKM SBHCs a little different is the fact that our centers are also open to community members!
We offer annual flu shots to students and members of the community. Thanks to our SBHCs, we have seen a major increase in vaccinations within the communities we serve! This makes the entire population much healthier.
Besides the in-clinic services we typically offer, RKM also engages with our communities by partnering with a local church for the annual backpack drive, which gives school supplies to students in need. Our most notable SBHC program is our Be Fit program. Every summer, children in the our service area are invited to a fun and educational summer camp that teaches healthy eating habits and valuable social skills to keep kids productive over the summer! The children receive a physical from a medical provider and services from our behavioral health team.
So, what are these School Based Health Centers doing for their communities now that COVID-19 is running rampant?
Our SBHCs have been offering COVID-19 testing to all our students, teachers, and families of students to ensure that our student population is kept safe. This ensures that students can spend more critical time in school.
RKM partnered with each SBHC's school board to develop protocols for identifying, transporting, treating, and quarantining sick students to minimize the potential spread of the virus. We are also offering rapid testing when needed, which provides us with results within 15 minutes, giving us a quicker response time to further protect students and teachers. Sanitation and disinfection, of course, have become critically important inside our clinics and in the schools themselves. We are educating students on proper hand washing. RKM is also assisting in the temperature screenings of all students at each of our schools we serve.
School based health centers are incredibly beneficial in each community that they serve and are even more important during this ongoing pandemic.
About the Author
Arianna Smith
serves as Outreach Coordinator at RKM Primary Care. Ms. Smith graduated with a BS in Health Studies Marketing and Management from the University of Louisiana Monroe in December of 2019. She is from Slaughter, LA and graduated from Zachary High School in 2015.
RKM Primary Care
is a 501(c)3 not-for-profit organization that has served the residents of East Feliciana Parish since 1999, West Baton Rouge Parish since 2008, East Baton Rouge Parish since 2012, Livingston Parish since 2014 and Tangipahoa Parish since 2016 providing quality, affordable health care regardless of ability to pay. This network of health center receive HHS funding and have Federal Public Health Services (PHS) deemed status with respect to certain health or health-related claims, including medical malpractice claims, for itself and its covered individuals.
Previous
Next