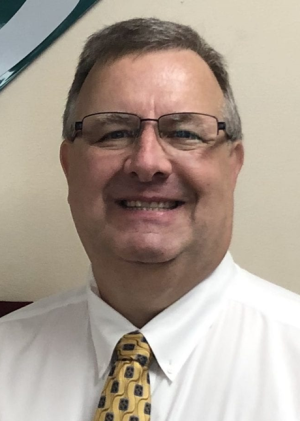 Oct 1, 2020
The Telehealth wave: It's "the wave of the future." While "Telehealth" defines many avenues for providing healthcare and healthcare related communication at a distance, "Telemedicine" more closely defines what most think of when we hear the word "Telehealth."
Telemedicine is the providing of a medical visit using technology when the patient is in one location and the provider is in another.
Not only is a Telemedicine visit often more convenient for patients and providers, it has proven to be a priority in curtailing the spread of disease during the COVID-19 crisis.
With COVID-19, Louisiana's Community Health Centers have increasingly relied on telehealth delivery to provide healthcare services. To highlight this point, during the Second Quarter of 2019, our Centers conducted 100 visits using telehealth delivery, compared to the same period in 2020, where over 73,000 telehealth visits were provided by Louisiana's Community Health Centers.
ICYMI: Using Telehealth to Expand Care: Louisiana CHCs Drive Innovation in Response to COVID-19.
Telemedicine can also be effective during seasonal influenza outbreaks as one barrier in curtailing the spread of flu, not only from patient to patient, but also from patient to healthcare staff and providers. None of us want our physicians or other providers to have the flu when we need them to provide for our healthcare needs. Telehealth can be a part of a healthcare solution to protect everyone.
As of today, 98% of Community Health Centers across our country are using technology to conduct visits. While technology has proven to be a necessary element in infection control through the pandemic, it is likely to also prove to be an effective infection control measure for the future.
Telehealth can provide for improved access, not only to primary care providers (our family physicians, nurse practitioners and physician assistants), but it can provide for visits to specialists, including for mental and behavioral health services, as well as for dental consultations. Electronic stethoscopes are available so that providers can listen to body sounds; as well, a variety of cameras and "scopes" (lenses) are available that can provide for large views of the body, as well as for views of the inside of the ear, nose, and mouth/throat areas. There are also special dental lenses available, with "dental mirror" attachments.
Telehealth, as well, provides for one avenue toward improving chronic health conditions and related medication management, as care management and coordination can be achieved through technology infrastructure.
Technology is now available that allows for healthcare providers to monitor patient conditions from their patients' homes. Equipment to remotely monitor patient vital signs and other clinical signs related to chronic medical conditions, such as blood glucose levels for diabetics, and blood pressure for those with hypertension, is available, as well.
During the COVID-19 pandemic, the Centers for Medicare and Medicaid Services (CMS) relaxed the rules relating to how a telehealth visit can be accomplished.
During the crisis, and for the protection of all, providers and patients have been allowed to use "non-public facing" remote communication products including platforms such as Apple FaceTime, Facebook Messenger video chat, Google Hangouts video, Whatsapp video chat, Zoom, and Skype. However, these platforms may compromise the security of our health-related information and are not in compliance with the Health Insurance Portability and Accountability Act of 1996 (HIPAA). With this, Federal authorities are likely to require providers to revert to HIPAA Compliant platforms for medical visits at some point in time.
Many of us use these platforms as a part of our everyday lives, and thus, we are accustomed to, and even enjoy, using them. When the rules change though, we will be required to move to HIPAA compliant platforms specifically designed for medical visits, and thus, clinic staff, providers, and patients will experience a "learning curve" to use the compliant platforms. Given these circumstances, I strongly urge Louisiana's Community Health Centers to move to compliant Telehealth Platforms as soon as possible. I think though, that patient and provider convenience, along with the fact that information related to our healthcare will be safer, will make the change "all worth it" in the end.
From the standpoint of payment for telemedicine visits, Louisiana Medicaid has been paying for medical and behavioral health visits in Louisiana for several years. While Medicare usually leads in nationwide payment methodology, Louisiana Medicaid has led in this area. This, with certainty, reflects positive credit upon the State of Louisiana, and on our Medicaid Program.
While Telehealth has numerous positive implications for our system of healthcare, we should realize that Telehealth has its limitations, as well. I refer to these limitations as "Tele-Hurdles!"
Situations exist where in-person visits are more appropriate than Telehealth visits. This can be due to provider inability to perform an adequate physical exam due to certain patient symptoms or conditions. For example: A School-Based Health Center staffed by a nurse who acts as the telehealth "presenter" for a provider may see a child who presents with lower right quadrant abdominal pain. In a case such as this, the provider may be more comfortable with the child being seen "in person" as opposed to through Telehealth Infrastructure, as the actual condition could range from a minor "tummy ache" to an acute episode of appendicitis. While one of these conditions may be "mild," while the other can be an "emergency." With this, the provider's level of comfort is important, and must be adhered to.
And while many of us have computers, smartphones and tablets that we use as an everyday part of our lives, we must remember that there are many who have limited access to this technology.
Some patients needing to see a provider, however, may have a close relative, or even a trusted neighbor, who has this technology available, while others may not. There may also be cultural or economic considerations to be adhered to involving the use of technology for a provider visit. While some providers or patients may see using Telehealth delivery as being more affordable, convenient, and less stressful, others may see it as being expensive, inconvenient, and very stressful. With this, we must understand these diversities.
But, any way that you look at it, Telehealth is the "Wave of the Future" in healthcare.
So, "Let's Join Together, and Catch the wave!"
About the Author
Randy McKinney
serves as LPCA's Telehealth Project Manager. He brings more than 25 years of healthcare and management experience to LPCA. Randy came to LPCA from the Louisiana Virtual Medicine Alliance, where he served as Chief Operations Officer. Prior to working with LVMA, Randy served as Rural Health Clinic Administrator at Bienville Family Clinic in Arcadia. He joined the Louisiana Department of Health and Hospital's Bureau of Primary Care and Rural Health in 2009 as a Practice Management Consultant, where he served until 2013. He is also a Louisiana Licensed Nursing Facility Administrator.
During Randy's tenure as Administrator at Bienville Family Clinic, the clinic, in collaboration with the Bienville Parish School Board, received the 2019 National Rural Health Association's Outstanding Program Award for their work in providing Telemedicine Services in Bienville Parish Schools. Randy also served as the President of the Louisiana Rural Health Association in 2019.
Randy holds a Bachelor of Business Administration Degree from Dallas Baptist University, and Masters' degrees in Public Administration from the University of North Texas, and Criminal Justice from Grambling State University. He also has 30 graduate hours in Adult Education (Northwestern State University).
Previous
Next