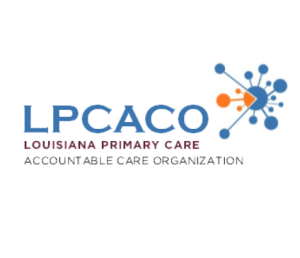 Nov 10, 2020
The year 2020 has been a challenging year for all of us in the Gulf region. With a global pandemic and back-to-back storms, we've had plenty to be concerned about this year. But there has been one bright spot through it all - how health centers and primary care practices across Louisiana have excelled in taking care of their communities.
There's an old and tired argument in health care that you have to choose between either delivering better care to your patients or lowering health care costs. Well health centers in the Louisiana Primary Care Accountable Care Organization have proven them wrong.
In 2019, this group of 28 federally qualified health centers delivered better care and more primary care to more than 11,000 Medicare beneficiaries in Louisiana, and in the process saved taxpayers more than $6 million in Medicare spending.

SEE OCTOBER 2020 PRESS RELEASE
What do we mean by better care? As Aledade CEO Farzad Mostashari likes to put it, in technical terms, we mean less bad stuff and more good stuff. That means fewer visits to the Emergency Room - the LPCACO reduced ER visits by 13 percent. It means fewer trips to the hospital - the LPCACO reduced hospitalizations by 8 percent in 2019. It means fewer times the patient has to go back to the hospital after discharge - the LPCACO reduced readmissions by 19 percent in 2019. In short, it means patients spend less time in a hospital, and more time at home with friends and family.
It means more good care like Annual Wellness Visits. Physicians in the LPCACO nearly doubled the percentage of patients receiving a Medicare Annual Wellness visit. These visits are crucial tools in value-based care. They help a physician get a full picture of their patient's health, giving them the time to have a real conversation with their patient, learn about any concerns or issues before they become more complicated health care conditions, and helping answer questions that a patient might be too nervous to ask in a normal, acute care visit.
Good care is also accessible care. Health centers in the LPCACO network improved access to same-day care, enhanced workflows to reach out to the highest need patients first, and they increased the flow of information to patients through more posters, phone calls, and outreach.
Value-based care programs can often sound complex, but they're centered on a simple idea: More primary care leads to better care at lower costs. That's what the LPCACO has proven. They didn't have to do it alone, because LPCACO partnered with Aledade in 2019.
Aledade supports the ACO with actionable data insights - showing the health centers the data they need on their patients, when they need it. Aledade technology flags patients who have just left the hospital or the ER, so their care team knows to follow up. Supported by on-the-ground, in-office support, Aledade helps practices overcome obstacles and adapt workflows to ensure the right patient is being seen at the right time.
One example of the work this ACO has done is the team at Iberia Comprehensive Community Health Center (ICCHC) where 60% of those patients had an annual wellness visit in 2019.
---
According to Roderick Campbell, ICCHC CEO and LPCACO, LLC Board Chairperson:
"Iberia Comprehensive Community Health Center's desire to improve patient outcomes motivated us to join the ACO. Before joining the ACO, our Care Teams sometimes wondered how we were doing with patient outcomes. After joining the ACO, our Care Teams knew exactly how we were doing and what we needed to do to improve patient outcomes in real-time. Having access to real-time data allows you to adjust care immediately, thus resulting in better patient outcomes.

We are very proud of the fact that this is an FQHC owned ACO and that we picked a partner in Aledade that works tirelessly to help us achieve better patient care. We look forward to continuing our positive trends."
---
More primary care. Better care. Lower costs. Despite all the challenges that 2020 has put in front of us, it's also given us a path forward - one the LPCACO built in 2019 - a path that shows us that the answer to a better health care system lies in the primary care professionals that have been serving our communities all along.
Empowered primary care is the future of our health care system, and that future's being built right here in Louisiana.
About the LPCACO
The Louisiana Primary Care Accountable Care Organization, LLC (LPCACO) was founded by 22 Federally Qualified Health Centers and the Louisiana Primary Care Association in order to enter the Medicare Shared Savings Program (MSSP) for the 2017 program year.
The Louisiana Primary Care Association, LLC (LPCACO) is a network of twenty eight Federally Qualified Health Centers (FQHC) formed in 2017 to combine collective resources and leverage the deep knowledge base of leading primary care provider organizations throughout Louisiana for the purpose of improving health outcomes and reducing healthcare costs for the more than 461,000 patients served annually.
Learn more about LPCACO.
About Aledade
Founded in 2014, Aledade partners with independent practices, health centers, and clinics to build and lead Accountable Care Organizations (ACOs) anchored in primary care. Through these ACOs, Aledade empowers physicians to stay independent, practice medicine like they've always wanted to, and thrive financially by keeping people healthy.
Aledade offers a comprehensive range of capabilities that includes cutting-edge data analytics, user-friendly guided workflows, unparalleled regulatory expertise, strong payer relationships, and local, hands-on support from attentive experts. In alignment with more than 7,300 participating providers in 26 states, Aledade shares in the risk and reward across more than 70 value-based government and commercial contracts representing more than 810,000 lives under management.
To learn more, visit
www.aledade.com
.
Previous
Next