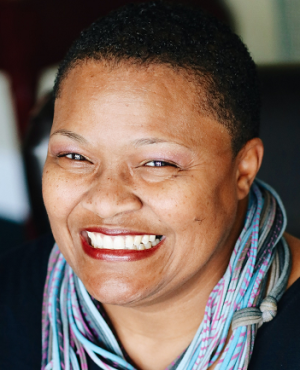 Dec 30, 2020
Goodbye, 2020!
I am not sure I have ever been so excited and relieved to celebrate the arrival of a new year. Does anyone else feel as though they have aged 5 years during 2020?
This year has been tremendously challenging, to say the least. From the fight against COVID-19, to economic uncertainty, racial injustice and political upheaval, to a record-breaking hurricane season - 2020 has thrown it all at us. Yet through it all, our Community Health Centers have risen to the occasion and continue to lead the way toward a healthier Louisiana.
I speak for everyone on our team when I say that we could not be more proud of our Community Health Center members, their clinicians, and staff. These men and women continue to serve on the frontlines of this pandemic, risking their own health and safety in order to care for their patients and their communities.
From the very beginning, our health center members supported the work of Louisiana's overrun hospitals by addressing the rising demand for care, assessing patient symptoms, and helping in conducting triage. Health centers quickly redesigned clinical protocols, rearranged their facilities, and expanded telehealth services to care for their patients while keeping them safe from exposure. It's amazing to see how quickly our members transitioned to this new "normal". In fact, due to COVID-19, telehealth virtual patient visits and telephonic appointments have grown faster than ever before –
a 75,000% increase over last year.
Now, with many children returning to school, our members are working hand in hand with school districts across the state to ensure our children and teachers are kept safe and healthy.
The men and women working in Louisiana's Community Health Centers are our Healthcare Heroes and we will never forget how they responded to this extraordinary crisis.
Here at LPCA, like so many other workplaces across our nation, we have had to make adjustments and create new protocols to ensure the safety of our employees. Since March, LPCA staff members have mostly been working from home and refraining from work-related travel.
Even in this remote environment, I am proud to report that our team has been busier and more productive than ever. Our mission to serve as the voice of Louisiana's Community Health Centers and support the work of our members took on even greater importance this year with COVID-19.
As we wind down 2020, I thought this would be a great opportunity to share just a few accomplishments I am most proud of this year.
Of course, be on the lookout next month when we release our 2020-2021 Annual Report with a more detailed breakdown of our work.
We added four wonderful people to our growing LPCA team. In a year unlike any other, there was little time for orientation. These individuals got right to work supporting our network and offering their expertise and technical assistance to our members. Please join us in welcoming:

Raegan A. Carter, Director of Health Policy & Governmental Affairs
Randy McKinney, Telehealth Project Manager
Gagarin Zhao, Health Information Technology Data Analyst
Cordell Seals, Health Information Technology Consultant
When COVID-19 first appeared in Louisiana, we took immediate steps to help our members secure personal protective equipment (PPE) and serve as a distribution hub by working with partners and donors. We are grateful for 504HealthNet, Aledade, Amazon, Direct Relief, HHS, Louisiana Healthcare Connections, Tulane University, and so many other partners and community-based stakeholders who helped secure much needed supplies and equipment for our members. We also had the opportunity to meet with U.S. Surgeon General Jerome Adams and his team when he visited Louisiana (before mask wearing and social distancing rules were in place).
LPCA focused its attention on the growing challenge of opioid abuse in our rural communities amid the COVID-19 pandemic. While communities across the nation struggle to combat substance and opioid abuse, rural populations have been shown to be especially vulnerable. In August, LPCA was selected as one of 89 grant recipients in the country to receive funding as part of HRSA's Rural Communities Opioid Response (RCORP) implementation grant process. LPCA will use this funding in a three- year implementation of a set of evidence-based interventions and promising practices that align with the U.S. Department of Health & Human Service's Five-Point Strategy to Combat the Opioid Crisis.
While forced to cancel all in-person events and trainings, our team pivoted quickly to provide much needed technical assistance and guidance via Zoom and other virtual platforms. We held over a dozen different webinars on subjects ranging from PCMH Reporting and Telehealth 101 to Caring for Special Populations and Best Practices in Emergency Management. Even though they were virtual, we had great attendance and participation in our HCCN Learning Sessions and UDS Training. It seems likely that even after COVID-19, virtual event offerings (and their convenience) will be here to stay.
LPCA's Community Health Navigators embedded themselves in several Community Health Centers across the state and assisted patients in resolving barriers to care, medication compliance, transportation, and other social service needs. Our Community Health Navigators provide a warm handoff to the main contact person at each Community Health Center to assist patients in accessing medical care, including specialty services, labs, and medical procedures. This year alone, they provided outreach to nearly 4,300 patients!
With the help of Capital Link, LPCA provided important economic impact reporting to each Community Health Center. In total, Louisiana's Community Health Centers had an $878 million total economic impact on our state in 2019. By keeping patients out of the emergency room and emphasizing the importance of preventive care and screenings, our members saved our state's healthcare system $890 million, including $645 million in Medicaid savings.
This year we reported that Louisiana Primary Care Accountable Care Organization, LLC (LPCACO) yielded a savings in cost of care of just under $6M for 11,000 Medicare beneficiaries. The 2019 savings represents a 96% increase in total savings over 2018 and $578 savings per beneficiary. LPCACO participating health centers improved the delivery of preventive care by increasing primary care services by 8%; decreasing hospital readmissions by 19%; decreasing unnecessary emergency room visits by 13%; and decreasing inpatient hospitalization by 8%. I am enormously proud of our ACO and the success of our members in producing these savings and efficiencies – while at the same time ensuring patients receive the highest quality of care.
This year's National Health Center Week was unlike any other! Despite the need for social distancing and taking precautions against COVID-19, Louisiana's Community Health Centers held dozens of events (many of them virtual) in order to bring greater awareness and highlight the importance of the Health Center program. LPCA shared its annual Marketing & Communications Guide with members and amplified their work through social media. Gov. John Bel Edwards joined our health centers via Zoom to thank them for their courageous work in battling COVID-19.
In November, LPCA's Health Information Technology team unveiled their new Louisiana Community Health Center Dashboard. This dashboard gives you the opportunity to learn more about the work of Louisiana's Community Health Centers, important metrics that matter, data, and statistics. Whether conducting research for a grant application or engaging in advocacy, this dashboard can be helpful in any number of ways! I am proud of their work and cannot wait to see what they have in store for 2021.
As you can see, the Louisiana Primary Care Association is working harder than ever to advance the interests of Louisiana's Community Health Centers and the 465,000 patients in their care. We are already looking ahead to 2021 and a hopeful end to this dreadful pandemic. With COVID-19 vaccines now being distributed, our Community Health Center network will again play a vital role in educating patients, getting them vaccinated, and helping our communities in their long road to healing and recovery.
I have no doubt that we will get through this difficult time. I pray that the next few months will bring less worry, suffering, and sickness. But I know that, no matter what, Louisiana's Community Health Centers will always answer the call.
I speak for everyone at the Louisiana Primary Care Association when I tell you that we are truly privileged and honored to work and advocate on behalf of Louisiana's Community Health Centers.
We wish you a happy, safe, and healthy New Year!
SEE THIS POST IN EMAIL BLOG FORMAT
Previous
Next