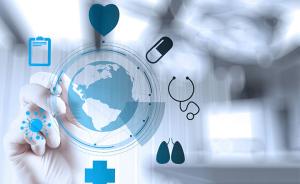 Structural Competency Training
Apr 3, 2019
In partnership with
Health Outreach Partners (HOP)
, LPCA is offering Community Health Centers an opportunity to participate in a Structural Competency Training on April 3, 2019 in Baton Rouge.
Structural Competency
provides a broader analysis of health disparities and inequities by looking at the political, economic, and social structures impact the health of communities, and make certain groups more vulnerable to "harm."
HOP is a HRSA-funded training and technical assistance (T/TA) organization, and they'll be delivering the full-day training for Louisiana health centers.
The training is based on a revised curriculum developed by the Bay Area Structural Competency Working Group for HOP last year. The curriculum was originally developed and delivered primarily to clinicians and medical students, and it has now been revised to be adaptable for a wider audience, including health centers. Therefore, this training will be a pilot of the revised curriculum, which consists of four learning modules, and we'll be setting time aside after each section to solicit input on how the curriculum could better work for health centers.
Audience:
While the curriculum is applicable for all health center employees, the target audience for the pilot are those staff who work directly with patients and communities, as well as managers, administrators, and other health center leadership.
We can accommodate up to 15 participants total. Please be advised that each health center can request to send up to two staff to the training.
Cost:
The training is free for LPCA members.
Refreshments and training materials will be provided.
Location:
LPCA Office
503 Colonial Dr.
Baton Rouge, LA 70806
Register here
or contact Yvette Merritt for more information at ymerritt@lpca.net or (225) 927-7662, ext. 204
Previous
Next