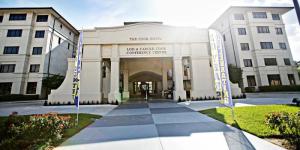 LPCA's 2019 HCCN Spring Learning Session
Jun 20, 2019
Louisiana's Health Center Controlled Network (HCCN) members are working together to improve access to care, enhance quality of care, and achieve cost efficiencies throughout the network.
Join us for the LPCA's 2019 HCCN Spring Learning Session. This event will be held June 20, 2019 at the Cook Hotel and Conference Center at LSU (3848 West Lakeshore Drive, Baton Rouge, LA).
This first learning session of 2019 will feature several health centers sharing their promising practices around areas of quality and clinical improvement, LPCA will address the network's progress toward upcoming three year goals while also discussing information for the upcoming grant cycle, and finally you will hear from an expert on data governance/stewardship and how HIT optimization can drive value-based successes.
This will be a full day session packed with valuable information for our participating health centers.
WHAT:
LPCA's 2019 HCCN Learning Session
WHEN:
June 20, 2019
WHERE:
Cook Hotel and Conference Center at LSU
AGENDA:
See Event Agenda
COST:
$100/participant
CLICK HERE TO REGISTER
Our hotel room block is now closed.
For any questions regarding this event, please contact Brandi Bourgeois at
(225) 927-7662, ext. 213 or bbourgeois@lpca.net.
Previous
Next