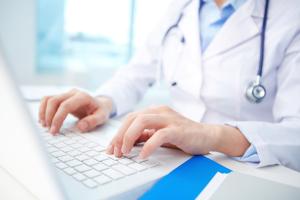 NCQA Introduction & Advanced PCMH Program Training
Oct 5, 2020
Dates – TBD (5 day virtual session)
Please join us for a virtual Introduction and Advanced PCMH Program Training later this year. These trainings support community health centers in sustaining and achieving NCQA PCMH status. If both trainings are completed, this is also an opportunity for community health centers, PCA and HCCN staff to achieve PCMH Content Expert Certification (PCMH CCE) credential."
These trainings are supported by the Health Resources and Services Administration (HRSA).
---
WHAT:
NCQA Introduction & Advanced PCMH Program Training
WHEN:
TBD
WHERE:
This event will be a virtual 5 day training
REGISTRATION:
Coming Soon!
---
WHO SHOULD ATTEND:
Health Center, PCA, and HCCN staff in HRSA Region VI (LA, TX, OK, AR, NM) interested in learning more about NCQAs PCMH Certification or to become a Certified Content Expert.
PRESENTERS:
Bill Tulloch: Director, Quality Solutions Group - NCQA
Christina Borden: Director, Recognition Program Policy Resources - NCQA
CONTENT EXPERT CERTIFICATION (CEC):
Prospective CCEs
Learners interested in pursuing certification must complete both the Introduction to PCMH and Advanced PCMH seminars to become eligible to sit for the CEC Exam. To facilitate the exam eligibility process, Learners should register for each seminar using the same email address.
Current CCEs
Current CCEs may earn "Other Continuing Education Credit" towards their PCMH CCE maintenance of certification. NCQA offers 8.0 credits for Introduction to PCMH and 6.0 credits for Advanced PCMH. To ensure credits are applied appropriately, CCEs should register for these seminars using the email address associated with their certification and enter their CCE ID. CCEs can find their CEC Candidate ID number by logging into My.NCQA.org, selecting My Services and My CEC. The ID number is listed in the top left of the screen next to their name.
WHAT IS COVERED:
5 Day Training
Introduction to PCMH Program: Foundational Concepts of the Medical Home – Virtual Agenda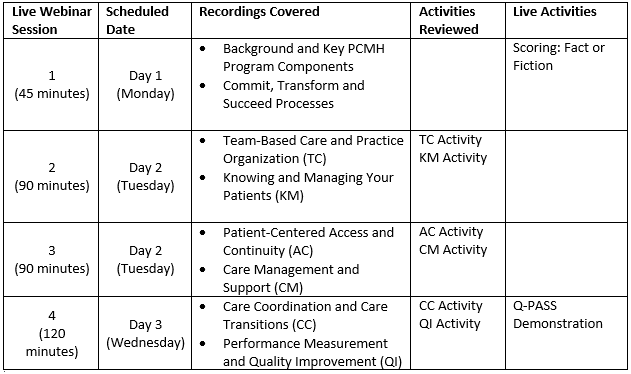 Advanced PCMH Program: Mastering the Medical Home Transformation – Virtual Agenda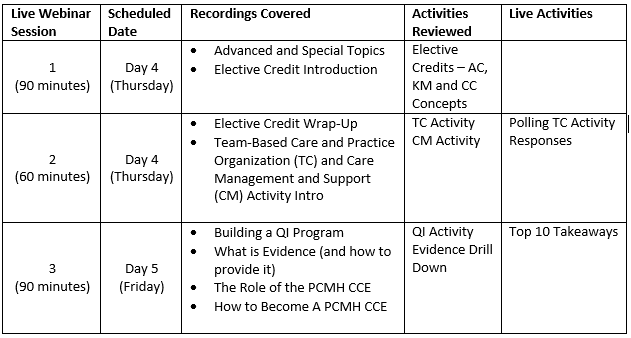 CONTINUING EDUCATION CREDITS:
In support of improving patient care, the National Committee for Quality Assurance (NCQA) is accredited by the American Nurses Credentialing Center (ANCC), the Accreditation Council for Pharmacy Education (ACPE), the Accreditation Council for Continuing Medical Education (ACCME), the American Academy of Physician Assistants (AAPA), the American Psychological Association (APA), and the Association of Social Work Boards (ASWB) to provide continuing education for the healthcare team.
Introduction to PCMH
• 7.75 continuing education credits for the healthcare team.
• 8 maintenance of certification credits for NCQA PCMH CCEs.
Advanced PCMH
• 4.75 continuing education credits for the healthcare team.
• 6 maintenance of certification credits for NCQA PCMH CCEs.