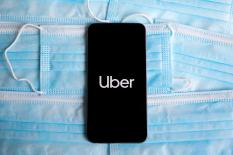 Apr 1, 2021 - Sep 30, 2021
Healthy BR, Mayor Broome, Uber are excited to share free rides for East Baton Rouge residents to access their vaccine appointments! Use code 10MVBRLA to get $25 for up to 4 rides. Only valid for approved locations.
View Event

Jun 29, 2021
For over 50 years, Community Health Centers have been at the cornerstone of providing affirming, high-quality health care for LGBTQ people – yet significant disparities in access to health care, chronic disease, health outcomes, and social determinants of health still exist in this community. The LGBTQ community has faced a myriad of concerns during COVID-19 from economic insecurity to lack of access to consistent medical and behavioral car...
View Event