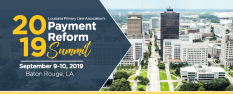 Sep 9, 2019 - Sep 10, 2019
Health care delivery systems and payment models are transforming rapidly to try to improve the patient experience and population health while reducing overall system costs. For health centers, this can encompass all of the activities designed to best align health center payment with practice transformation – allowing health centers to sustain their critical mission to provide high quality, cost-effective care to all who need it while workin...
View Event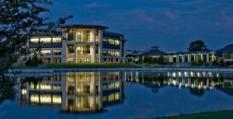 Sep 26, 2019 - Sep 27, 2019
Register to attend the Pennington Biomedical Research Center and Cleveland Clinic's jointly provided 14th Annual Diabetes, Obesity and Cardiovascular Disease Summit (DOCS) on September 26-27, 2019 in Baton Rouge, LA and Cleveland, OH. This Summit features diverse sessions that highlight the causes of obesity and diabetes, preventive strategies, and therapeutic management approaches designed to engage you with colleagues. Take advan...
View Event
Oct 22, 2019 - Oct 25, 2019
The Louisiana Primary Care Association's Annual Conference is the organization's largest event of the year, providing attendees with fresh educational content, abundant networking opportunities, and access to cutting-edge expertise. This annual event gathers Community Health Center professionals, board members, clinical providers, and community partners from across the healthcare spectrum to discuss issues relevant to Community He...
View Event