Aug 31, 2020 - Sep 1, 2020
Attend NACHC'S First All-Virtual National Educational Event Join NACHC for a special two-day virtual event on August 31 and September 1 in place of their usual Community Health Institute (CHI) & EXPO. CHI@Home will feature a range of opportunities for health centers to gain timely education and training while we face the continued response to COVID-19. Don't miss: Opening and closing general sessions 24 educa...
View Event
Sep 4, 2020 - Sep 25, 2020
Open Talks Health Conference is a component of our community health education initiative to provide year-round comprehensive health care training for clinicians, patients and consumers. Held annually in the fall, the conference provides CE approved sessions for nurses, social workers, LPC, LAC, CAC, RAC, CIT, students and other health care professionals on various disease states affecting the residents of Baton Rouge. Virtual Conference in 202...
View Event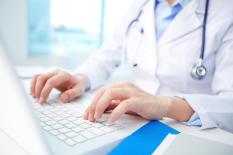 Oct 5, 2020 - Oct 9, 2020
Please join us for a virtual Introduction and Advanced PCMH Program Training later this year. These trainings support community health centers in sustaining and achieving NCQA PCMH status. If both trainings are completed, this is also an opportunity for community health centers, PCA and HCCN staff to achieve PCMH Content Expert Certification (PCMH CCE) credential." These trainings are supported by the Health Resources and Service...
View Event