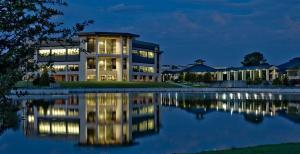 14th Annual Diabetes, Obesity, and Cardiovascular Disease Summit
Sep 26, 2019 - Sep 27, 2019
Register to attend the Pennington Biomedical Research Center and Cleveland Clinic's jointly provided 14th Annual Diabetes, Obesity and Cardiovascular Disease Summit (DOCS) on September 26-27, 2019 in Baton Rouge, LA and Cleveland, OH.
This Summit features diverse sessions that highlight the causes of obesity and diabetes, preventive strategies, and therapeutic management approaches designed to engage you with colleagues. Take advantage of this opportunity to learn from shared experts via live broadcast from two locations – Cleveland, OH and Baton Rouge, LA.
Click Here to Learn More & Register
LPCA members receive a 25% discount on registration! Contact Ryan Sinitiere (rsinitiere@lpca.net) for the discount registration code!
Why You Should Plan to Attend
Engage in these important topic areas:
Lifestyle modifications, e-health tools for weight management, exercise strategies, and popular diets, including ketogenics
Pharmacotherapy for obesity, cardiovascular disease and diabetes
Expanded role of surgery in treating obesity and diabetes
The link between obesity and comorbidities
Learn firsthand about the personal weight loss journeys of patients
Participate in innovative workshops, including cooking demonstrations, weight loss maintenance, diet strategies and disordered eating, drug treatment, behavioral modification and strategies, pediatric and adolescent obesity, perioperative management, and more!
Expand and enhance decision-making skills in highly complex clinical situations through case discussion
Watch surgeries and learn the newest guidelines for metabolic surgery, gastric balloons and other endoscopic procedures
Learn the newest in basic science research, including new concepts in energy balance, gut brain connections relating to appetite and energy regulation, and targeting specific brainstem nuclei for pharmacologic treatments of obesity
Earn American Board of Internal Medicine Maintenance of Certification Points
You are welcome to submit speaker abstracts until August 1, 2019.
Click here to learn more!
This activity has been approved for AMA PRA Category 1 Credit™
Previous
Next