May 11, 2021 - May 11, 2021
May is National Blood Pressure Awareness month? Tune in as our field experts share their best practices on avoiding the domino effect of high blood pressure, like heart attack, vision loss, kidney disease and stroke, by keeping hypertension in check! Join us as we kick off our inaugural Aledade CHC Site Champions forum, featuring the timely topic of hypertension control on Tuesday May 11th at 1pm CST. Click here to regi...
View Event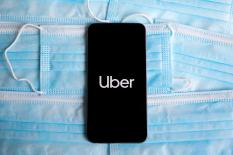 Apr 1, 2021 - Sep 30, 2021
Healthy BR, Mayor Broome, Uber are excited to share free rides for East Baton Rouge residents to access their vaccine appointments! Use code 10MVBRLA to get $25 for up to 4 rides. Only valid for approved locations.
View Event
Previous