Louisiana Primary Care Accountable Care Organization, LLC
The Louisiana Primary Care Accountable Care Organization, LLC (LPCACO) was founded by 22 Federally Qualified Health Centers and the Louisiana Primary Care Association in order to enter the Medicare Shared Savings Program (MSSP) for the 2017 program year. LPCACO was selected as one of 99 new Shared Savings Program ACOs, providing Medicare beneficiaries with access to high-quality, coordinated care across the United States. Beginning January 1, 2017, a total of 480 Shared Savings Program ACOs are serving over 9 million assigned beneficiaries.
What is an Accountable Care Organization (ACO)?
Doctors, hospitals, and health care providers establish ACOs to work together to provide higher-quality coordinated care to their patients, while helping to slow the growth of health care costs. LPCACO is one of 480 ACOs participating in the Shared Savings Program, as of January 1, 2017. Beneficiaries seeing health care providers in ACOs always have the freedom to choose doctors inside or outside of the ACO. ACOs have the opportunity to receive a portion of the Medicare savings generated from lowering the growth in health care costs as long as they also meet standards for high quality care.
Since ACOs first began participating in the Shared Savings Program in early 2012, thousands of health care providers have signed on to participate in the program, working together to provide better care to Medicare beneficiaries.
For the Shared Savings Program Fact Sheet and a list of the new and renewing ACOs announced, visit the
Shared Savings Program News and Updates webpage
.
---
Public Reporting
ACO Name and Location:
Louisiana Primary Care Accountable Care Organization, LLC
503 Colonial Drive
Baton Rouge, LA 70806
ACO Primary Contact:
Organizational Information
ACO Participants: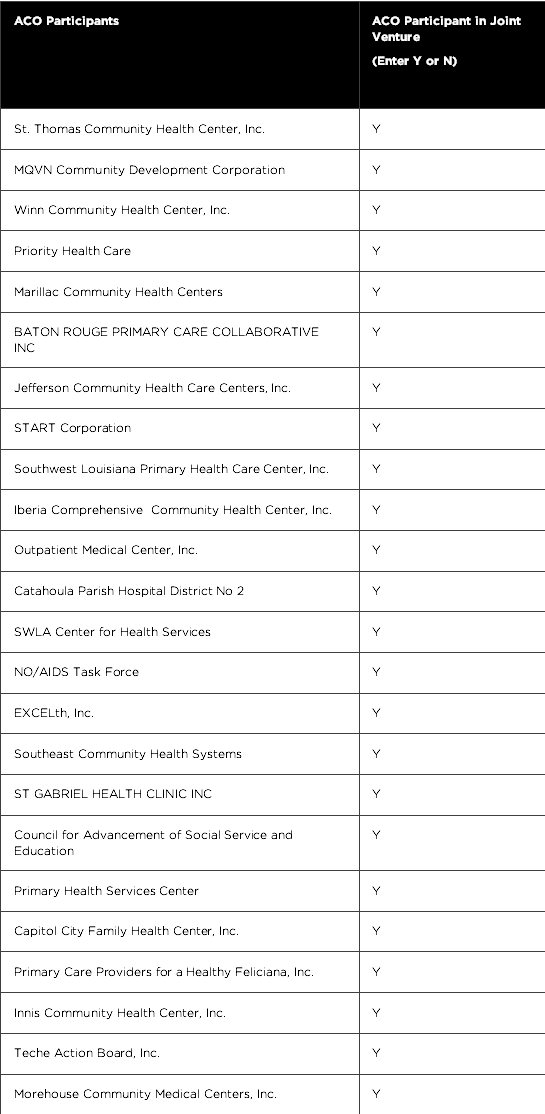 ACO Governing Body: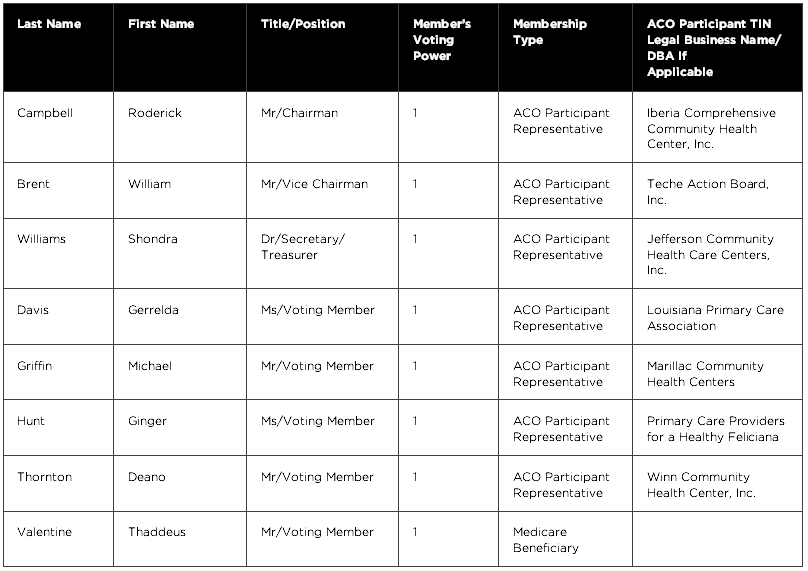 Key ACO Clinical and Administrative Leadership:





Associated Committees and Committee Leadership: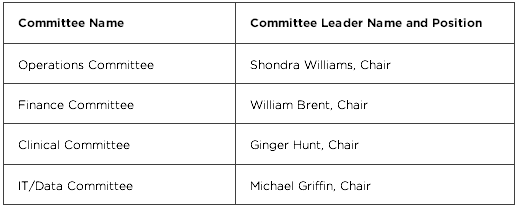 Types of ACO participants, or combinations of participants, that formed the ACO:
Federally Qualified Health Center (FQHC)
Shared Savings and Losses
Amount of Shared Savings/Losses
First Agreement Period

Performance Year 2017, $0
Shared Savings Distribution
First Agreement Period

Performance Year 2017

Proportion invested in infrastructure: N/A
Proportion invested in redesigned care processes/resources: N/A
Proportion of distribution to ACO participants: N/A
Quality Performance Results
2017 Quality Performance Results: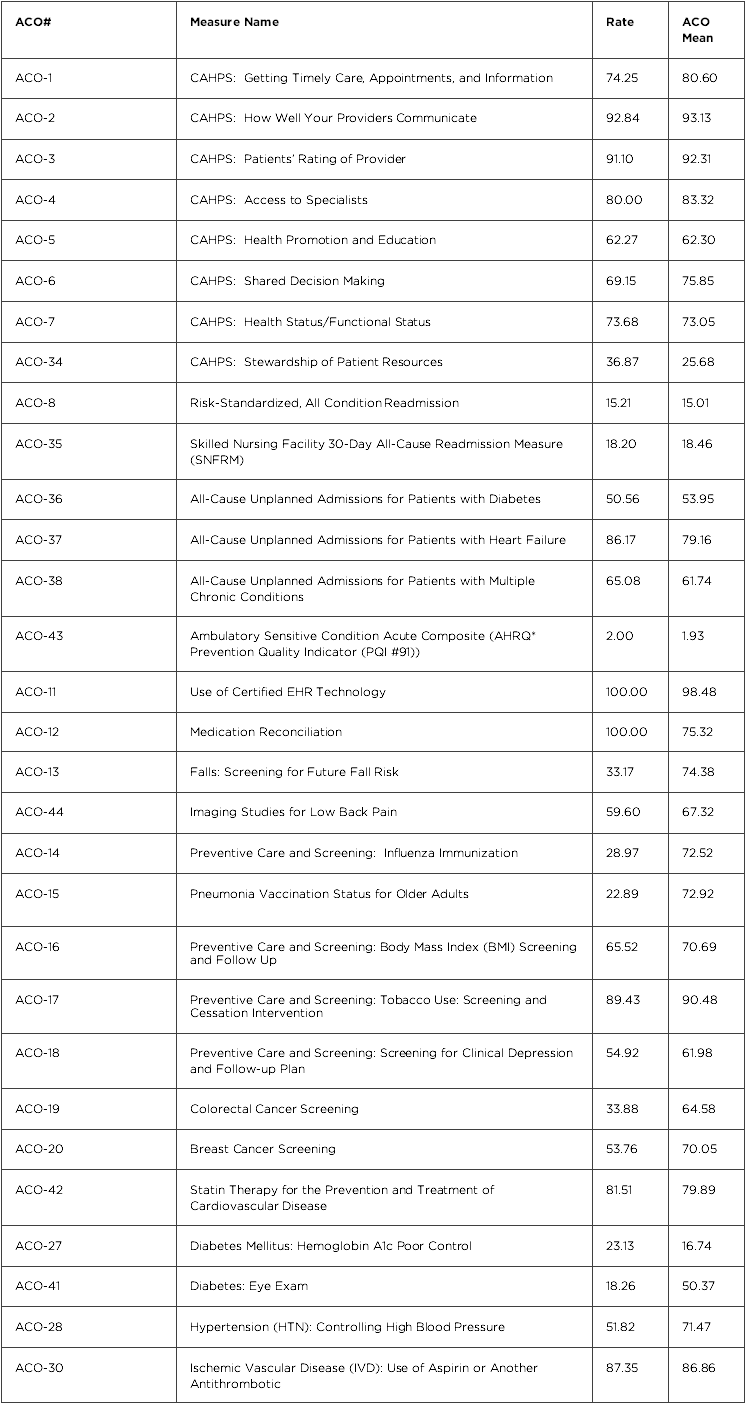 Please note, the ACO-40 Depression Remission at 12 months quality measure is not included in public reporting due to low samples.
Note: In the Quality Performance Results file(s) above, search for "Louisiana Primary Care Accountable Care Organization, LLC" to view the quality performance results. This ACO can also be found by using the ACO ID A77005 in the public use files on data.cms.gov.
Payment Rule Waivers
No, our ACO does not use the SNF 3-Day Rule Waiver.
For general questions or additional information about Accountable Care Organizations, please visit www.cms.gov and do a search using that term, or call 1-800 MEDICARE (1-800-633-4227). TTY users should call 1-877-486-2048.