Join us for Louisiana Primary Care Association's 34th Annual Continuing Education Conference!
This annual event gathers health center clinicians, administrators, CEOs, board members, and partners from across the healthcare spectrum to discuss issues relevant to community health centers and the patients they serve. A host of edu­ca­tional ses­sions and events will be offered on major top­ics concerning the oper­a­tional, financial, and clinical aspects of the health center model.

Our theme is "FQHCs: Models of Excellence in Health Care." We will also be celebrating 35 years of serving Louisiana's Community Health Centers! This year's conference will be BIGGER and BETTER than ever!
This event will be held October 10-13, 2017 at the L'Auberge Casino Resort in Lake Charles, LA.
Take a Sneak Peek at the Conference Book
Conference Agenda & Educational Sessions
Click Here to Register
---

You can register for these pre-conference workshops using our conference registration form.
Outreach & Enrollment Pre-Conference Workshop
This one day workshop and networking event offers valuable opportunities to hear from experts on how to maximize efforts to help Louisianans enroll in and retain health coverage. The workshop design will provide attendees the opportunity to share ideas, network with peers from across the enrollment community and learn strategies for engaging consumers that will continue beyond the conference to sustain momentum in our ongoing efforts to help Louisianans get covered and stay covered.
Click here to access the Agenda.
Health Center Controlled Network (HCCN) Pre-Conference Workshop
Health centers across Louisiana have come together to exchange information and establish collaborative mechanisms to meet administrative, IT, and clinical quality objectives. As healthcare reimbursement continues its move toward a value and quality driven system, the ability of providers, care teams, and organizations to analyze their population and improve quality of care will be critical to future success. This workshop will explore pertinent topics related to Louisiana's Health Center Controlled Network.

Click here to access the Agenda. (This workshop is open to HCCN members only)

Board Governance Training (Post-Conference)
LPCA recognizes the important role that board members play in the health center and community at large. For this reason, we work to ensure that the Board of Directors of each existing or new FQHC in Louisiana have a firm understanding of its' roles and responsibilities. LPCA's Board Governance Training focuses on the core responsibilities of health center board members, such as their legal and financial obligations, and advanced responsibilities.

Click here to access the Agenda.
REGISTER
LPCA Front Office Boot Camp (Post-Conference)
We've all heard the adage, "you never get a second chance to make a first impression." Now more than ever, Community Health Centers have a responsibility to ensure that their patients receive efficient, culturally competent, quality care from the moment they encounter front desk staff. This post-conference training session covers various aspects of providing quality customer service, NCQA elements affecting the front desk, staff responsibilities in infection control and communicable disease, a review of the National CLAS standards, and relevant aspects of clinic workflow. All health center staff are encouraged to participate, however, this training is focused to meet the specific needs of clerical personnel, medical record technicians, and their supervisors.
Click here for more information.
REGISTER
---
Market your product or service. Become a conference sponsor or exhibitor.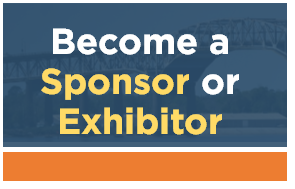 Interested in serving as a sponsor or exhibitor?

Your company's participation will provide an excellent opportunity to share program, product, and service information with health center decision makers and healthcare providers from across Louisiana and beyond.
Click Here to Access Our Exhibitor Prospectus
Exhibitor Booth Space & Floor Plan
REGISTRATION IS CLOSED (All spaces are filled)
For more information about sponsorship and advertising opportunities, please contact Ann Williams at awilliams@lpca.net or (225) 927-7662, ext. 200.