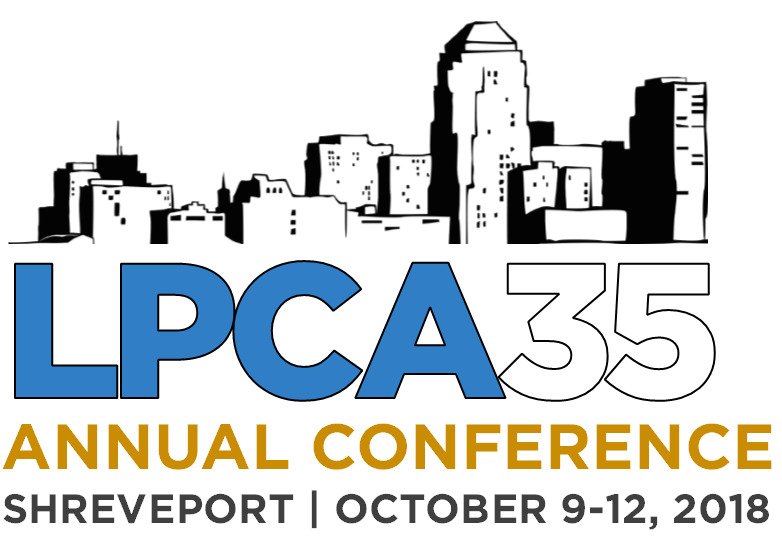 Join us October 9-12, 2018 for the LPCA's 35th Annual Conference!
The LPCA's Annual Conference is the organization's largest event of the year, providing attendees with fresh educational content, abundant networking opportunities, and access to cutting-edge expertise. This annual event gathers Community Health Center professionals, board members, clinical providers, and community partners from across the healthcare spectrum to discuss issues relevant to Community Health Centers and the patients they serve. This event is open to all organizations and individuals who have a stake in the Community Health Center movement and share our passion for making affordable, quality healthcare accessible to every citizen in Louisiana.
This year, we are excited to offer a wide variety of sessions, speakers, and networking opportunities. Continuing Education Units (CEUs) will be offered - more information to come.
As we celebrate over 35 years of serving Louisiana's Community Health Centers, we are confident that this year's Annual Conference will be bigger and better than ever!
WHAT:

The Louisiana Primary Care Association's 35th Annual Conference
WHEN:

October 9-12, 2018
WHERE: Shreveport Convention Center | Shreveport, LA
THEME: "Community Health Centers: Leading the Future of Value Based Care"
SCHEDULE: See our Schedule at a Glance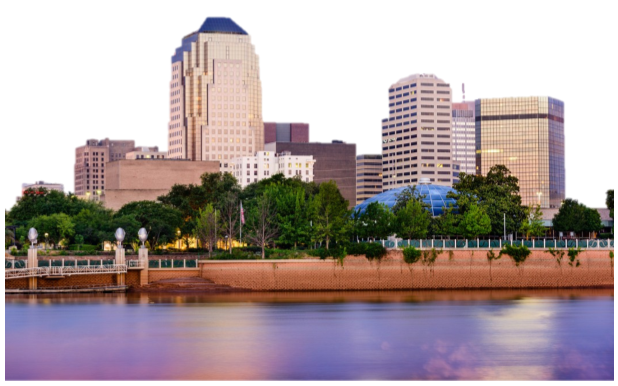 | | |
| --- | --- |
| Individual Registration | $425/per person |
| Student Registration | $100/per student |
| Late Individual Registration (After 9/8/18) | $550/per person |

---
ADDITIONAL LEARNING OPPORTUNITIES:
The Louisiana Primary Care Association is excited to host the following opportunities in addition to regular conference programming:
| | |
| --- | --- |
| HCCN Pre-Conference Workshop (Open to HCCN Members Only) | $100/per particpant |
| Post Conference Board Governance Training | $300/per participant |
| Post Conference Customer Service Boot Camp | $100/per participant |

HCCN Pre-Conference Workshop (HCCN Members Only)
All participating health centers (PHC) in the Louisiana Primary Care Association's Health Center Controlled Network (LPCA HCCN) are invited to attend our second face-to-face learning session gathering. This will be a pre-conference session which will provide technical assistance, networking with other PHCs, providing our progress made, and a look into our final year of this grant cycle. More details and agenda are soon to follow.

Post Conference Board Governance Training
LPCA recognizes the important role that board members play in the health center and community at large. For this reason, we work to ensure that the Board of Directors of each existing or new FQHC in Louisiana has a firm understanding of its' roles and responsibilities. LPCA's intensive one and a half day Board Governance Training focuses on the core responsibilities of health center board members, such as their legal and financial obligations, clinical oversight, fundraising, and advocacy expectations.
Post Conference Customer Service Boot Camp
We've all heard the adage: "You never get a second chance to make a first impression." Now more than ever, Community Health Centers have a responsibility to ensure that their patients receive efficient, culturally competent, quality care from the moment they encounter front desk staff. This post-conference training session covers various aspects of providing quality customer service, staff responsibilities in infection control and communicable disease, a review of the National CLAS standards, and relevant aspects of clinic workflow. All health center staff are encouraged to participate, however, this training is focused on meeting the specific needs of clerical personnel, medical records technicians, and their supervisors.
---
ACCOMMODATIONS:
The LPCA's 35th Annual Conference will be held at the Shreveport Convention Center, which is adjacent to the Hilton Shreveport. Parking and hotel accommodations are an easy walk away from where the conference will be held. Attendees are encouraged to reserve their room early, as availability will be limited.
| | |
| --- | --- |
| Hotel Room Cost | Approx. $126/per night (incl. taxes) |
Make your discounted hotel room reservation online or call 1-800-HILTONS and mention code "LPC" to receive the discounted rate.
---
CALL FOR SPEAKER ABSTRACTS:
The Louisiana Primary Care Association hosts qualified speakers from across the country to present topics related to their expertise. Would you like to conduct an educational session as part of the LPCA's 35th Annual Conference? We are currently accepting speaker abstracts until 5:00pm CT on June 29, 2018 through our online application. Every applicant will be notified whether or not they have been selected to participate by August 17, 2018.
Submit a Speaker Abstract
See our
speaker abstract evaluation rubric
. This document should provide clarity to potential speakers on the standards by which abstracts are judged. This helps to ensure a fair and standardized review process. Do you have questions about submitting a speaker abstract? Contact Tiffany at tnetters@lpca.net or (225) 927-7662, ext. 214.
---
BECOME A CONFERENCE SPONSOR OR EXHIBITOR:
Your company's participation as a sponsor, exhibitor, or advertiser in this event will provide an excellent opportunity to share program, product, and service information with key Community Health Center decision-makers and C-suite personnel. Our conference draws a variety of attendees from all across Louisiana, neighboring states, and beyond. This is an unparalleled opportunity for your company to be in front of healthcare leaders who are shaping our state's primary care landscape and working to improve Louisiana's health outcomes.
Your support is critical to the success of our conference. We know you want this event to be a productive use of your time and resources. With this in mind, our conference schedule is crafted to allow for regular breaks and networking time - giving you ample opportunity to mingle with our conference attendees. Our previous years' sponsors can attest, this is a conference you do not want to miss!
Click here to learn more about sponsorship/exhibitor opportunities.
Register as a sponsor/exhibtor.
Questions about sponsorship/exhibitor opportunities? Please contact Ryan Sinitiere at rsinitiere@lpca.net or (225) 927-7662, ext. 210.