Gerrelda Davis
Executive Director
Ms. Davis serves as the Executive Director of LPCA. She leads the organization, its employees, and members in a unified goal toward ensuring that FQHCs remain viable providers of primary care services throughout Louisiana. Ms. Davis is steering the organization through several initiatives aimed at strengthening Louisiana's FQHC network. Under her leadership, the LPCA is embarking on a new and exciting phase of development and growth.

Ms. Davis has previously worked for Louisiana state government for twenty-two years, serving in numerous positions where she worked to identify and pursue opportunities for increased access and funding for primary care and rural health initiatives. She received her Bachelor of Arts degree in English literature from Louisiana State University and her Master's degree in Business Administration with a concentration in healthcare management from the University of Phoenix.



---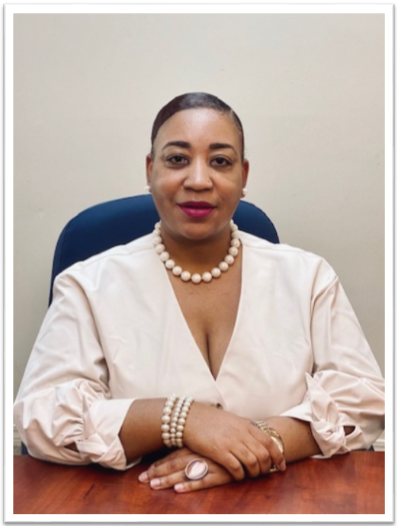 Raegan A. Carter
Director of Health Policy & Governmental Affairs
Raegan A. Carter is the Director of Health Policy and Governmental Affairs. Raegan provides leadership to the LPCA public advocacy, policy initiatives and governmental affairs. Raegan develops and maintains relationships with appropriate federal agencies, state and local government and community organizations; and provides project and strategic support to community health center membership. She also serves as the Director for the LPCA Rural Communities Opioid Response (RCORP) federal grant funded through HRSA.

Raegan has over twenty years of experience in public health, public policy, advocacy and community engagement. Raegan has extensive experience working and collaborating with programs on the federal, state, and local levels, non-profit and community based organizations and serves on multiple statewide coalitions and non-profit Board of Directors. She is appointed by Governor John Bel Edwards to serve on The Louisiana Women's Policy and Research Commission. Raegan serves as a Consultant for a National organization, Americans for NonSmokers Rights Foundation. She is also an adjunct professor at Southern University-Baton Rouge, Nelson Mandela College of Government and Social Sciences, School of Social Work.

Raegan is a graduate of Southern University in Baton Rouge where she obtained a Bachelor of Science degree in Social Work. She is also a graduate of Tulane University where she obtained both a Master of Social Work degree and a Master of Public Health degree.

---
Nakeisha R. Cleveland
Deputy Director
As Deputy Director, Mrs. Cleveland manages the day-to-day operations of the LPCA. She serves as a technical resource for its members and assists in various Association activities. She represents the Association and its members on state, regional, and national committees and leads the Association's Advocacy Branch Committee, Accountable Care Organization and coordination of special populations T/TA.

Her prior experiences include directing a non-profit organization dedicated to local, state, and federal leadership development through community organizing, advocacy, and policy development. She worked as a Project Manager for the Louisiana Housing Finance Agency's Neighborhood Stabilization Project.

Mrs. Cleveland has previously served as a board member on a Louisiana Federally Qualified Health Center. She earned a Bachelor of Arts degree in Sociology from Louisiana State University.

---


Christine Foerstner
Director of Finance and HCCN
Ms. Foerstner is responsible for the Association's fiscal management, grant, operational budgets, other external fiscal issues, and resource development functions to assure efficient operation of the Association's fiscal affairs. She is also the designated leader of the development and oversight of the Health Center Controlled Network's goals, its member participants, and contracted affiliations as it relates to the successful development of this collaboration between the Association and its HCCN membership.

Ms. Foerstner has worked in the healthcare industry for over thirty years. She was formerly the CFO of St. Thomas Community Health Center in New Orleans. In this role, she gained unique knowledge specific to FQHCs, including the independent review, prioritization, and implementation of appropriate financial plans, capital financing, budgeting, and revenue/expense management. She has an in-depth knowledge of 330 requirements and criteria for applications and reporting of federal, state, and other types of funding.
---


Susie Hutchinson
Director of Practice Management and Health Center Operations
Mrs. Hutchinson directs practice management and health center operations programs using a data-driven focus that sets priorities for improvements and ongoing strategic imperatives. She assists FQHCs as they focus on improving operational efficiencies and effectiveness.

Mrs. Hutchinson has over thirty years of health care management experience and is certified through The American Academy of Medical Management as a certified administrator in physician practice management and medical staff recruiter. She is a graduate of the UCLA/Jonhson & Johnson Health Care Executive Program. She formerly worked at the Louisiana Department of Health's Bureau of Primary Care and Rural Health and served as the Practice Management Consultant Program Manager where she provided technical support and consulting services to rural health clinics, FQHCs, school-based health centers, and hospitals.

Mrs. Hutchinson is a NCQA PCMH Certified Content Expert.
---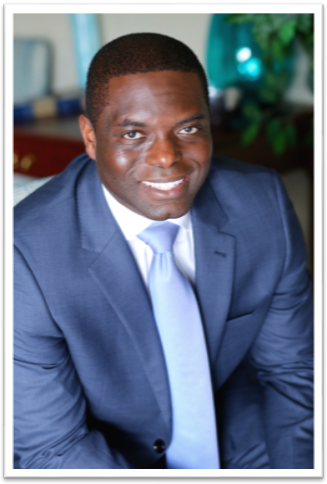 Christopher Obafunwa
Director of Health Information Technology
As Director of Health Information Technology, Mr. Obafunwa directs the Louisiana Primary Care Association's technology initiatives and polices. He is charged with development and maintenance of the technical infrastructure needed to support robust IT Operations for member FQHCs and supports initiatives related but not limited to Health Center Controlled Networks, Clinically Integrated Networks, Telehealth, etc.

Over the past 20 years, Christopher has worked for private and non-profit organizations in various technical and or leadership roles. In this time, Christopher has led a number of key strategic initiatives that have helped to guide organizations to their next phase of evolution while offering guidance and career growth to his employees, teammates and peers.

In addition to his professional certifications, Christopher has earned Bachelor of Science degree in Computer and Electrical Engineering from Louisiana State University, Masters of Business Administration from University of Houston and Masters of Science degree in Physics and Mathematics from Southern University.


---


Shannon Robertson
Director of Clinical Quality
Ms. Robertson serves as the Clinical Quality Director of LPCA. She leads the development of clinical initiatives, managing various clinical quality improvement programs and grant funding opportunities. As an NCQA PCMH Certified Content Expert, she identifies clinical continuing education opportunities that lead Louisiana's FQHCs in transformation to a Patient Centered Medical Home Model.

She has previously worked for Louisiana State Government serving in various roles and departments to ensure the health and safety of vulnerable populations. Her prior experience includes work within the Louisiana Department of Health Office of Aging and Adult Services as a Medical Certification Specialist. In this role, she conducted surveys and assessments to verify services were being provided to individuals by providers and that facilities and long-term care programs were in compliance with federal certification, state regulations, and established standards. Her professional nursing career includes experience in acute care, long term care, ambulatory care and psychiatric nursing settings.

Ms. Robertson completed her Associate of Science and Bachelor of Science degrees in Nursing at Our Lady of the Lake College in Baton Rouge. She began work on her Masters in Nursing Administration through the University of Louisiana Lafayette.

---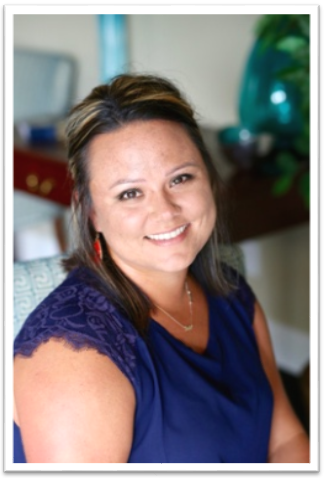 Brandi Bourgeois
HCCN Program Manager
As Program Manager of the Health Center Controlled Network (HCCN), Mrs. Bourgeois manages the overall participation and the fulfillment of technical assistance needs of 31 FQHCs in their quest to improve their healthcare delivery through enhanced and innovative means of health information technology.

Mrs. Bourgeois brings over 10 years' experience in the field of public health with specific concentrations in program implementation and management, project planning, and data analysis. Most recently she served as the Recruitment Manager of all clinical research studies at Pennington Biomedical Research Center. She also has over seven years of experience working at the Louisiana Department of Health's Health Promotions Team as the Tobacco Control Program's Manager and Epidemiologist.

She earned a Bachelor's degree in Biological Science from Louisiana State University and a Master's of Public Health from Louisiana State University Health Science Center. In 2018, Mrs. Bourgeois earned her certification in Project Management.
---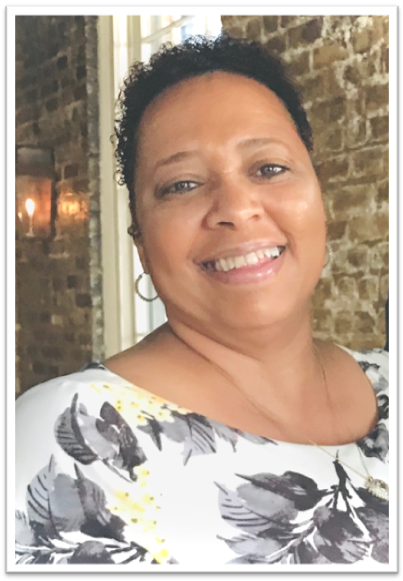 Angelita Brown
Rural Communities Opioid Response (RCORP) Program Manager

Mrs. Brown is the Rural Communities Opioid Response Program (RCORP) Program Manager. As Program Manager Mrs. Brown will oversee this multi-year initiative that addresses barriers to treatment for substance use disorder (SUD), including opioid use disorder (OUD). RCORP is a HRSA supported initiative that works toward the HHS goal of ending the opioid epidemic.

Mrs. Brown has worked in the field of Public Health, over a span of more than 25 years particularly in the arena of HIV/AIDS, and STI prevention and intervention in various capacities. She often has been at the forefront of combating the impact of inequities and addressing the social determinants of health in vulnerable populations. She has extensive experience in community engagement, program development and implementation, as well as strategy development. She has served as a member and leader of various local and statewide coalitions/collaboratives; also, has been and continues to be an advocate for vulnerable communities' equity and has been a key stakeholder in grass roots efforts.

Mrs. Brown is currently matriculating as a PhD (ABD) Health Psychology student at Walden University. She obtained her Master of Science degree from Texas A&M's Counseling Psychology program and her B.S. in Psychology from Dillard University.
---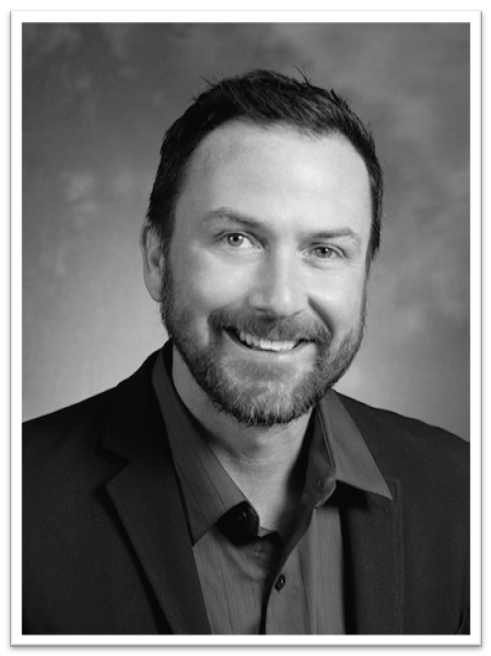 Peyton Fisher
Clinical Quality Program Manager
Mr. Fisher serves as the Clinical Quality Program Manager for the LPCA. As such, Mr. Fisher is responsible for coordinating quality improvement efforts for the LPCA including development, implementation, data collection and analysis. Mr. Fisher provides teaching support and assistance and engages with health center staff in continuous quality improvement to strengthen patient care.

Mr. Fisher has over 20 years experience working with local, State, Federal and International governments, nonprofits and private organizations to understand and reduce health inequities by advocating that all people who are born, live and age should be treated fairly and have equitable access to Early Intervention, Primary Care and Behavioral Health services regardless of race, gender, education, income disability, geographic location, and sexual orientation. Mr. Fisher has managed grant funding to include: The United States Department of Education, The Centers for Disease Control, The Substance Abuse and Mental Health Services Administration and a variety of others.

Mr. Fisher obtained his Bachelor of Arts in Psychology from Northeast Louisiana University and subsequently enrolled to pursue a M.ED in Special Education. He is a former graduate of the Community Core Leaders Development Program (Tokyo, Japan), Project ECHO (Extension for Community Health Care Outcomes)/New Mexico University and Academic Detailing Academy / Harvard University. This year he was accepted into the Louisiana State University school of Public Health to pursue his Master of Public Health.
---
Kathy Mathews
Office Manager / Member Relations Coordinator
As Outreach and Enrollment Coordinator, Mrs. Mathews coordinates LPCA's statewide outreach and enrollment efforts including training, technical assistance, and by relaying important information to health center enrollment staff. She also assists the Association with the implementation of various activities and events throughout the year. She coordinates LPCA's Annual Conference, workshops, seminars, and other initiatives that LPCA is involved in.

Mrs. Mathews brings many years of progressive work experience through a variety of social work related settings including special needs and substance abuse. She has previously worked in insurance management and most recently became a Certified Application Counselor through the Health Insurance Marketplace.

Mrs. Mathews is a graduate of Southern University in Baton Rouge.


---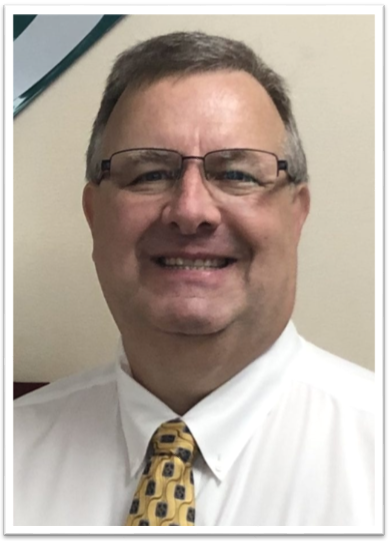 Randy McKinney
Telehealth Project Manager
Randy brings more than 25 years of healthcare and management experience to LPCA. Randy came to LPCA from the Louisiana Virtual Medicine Alliance, where he served as Chief Operations Officer. Prior to working with LVMA, Randy served as Rural Health Clinic Administrator at Bienville Family Clinic in Arcadia. He joined the Louisiana Department of Health and Hospital's Bureau of Primary Care and Rural Health in 2009 as a Practice Management Consultant, where he served until 2013. He is also a Louisiana Licensed Nursing Facility Administrator.

During Randy's tenure as Administrator at Bienville Family Clinic, the clinic, in collaboration with the Bienville Parish School Board, received the 2019 National Rural Health Association's Outstanding Program Award for their work in providing Telemedicine Services in Bienville Parish Schools. Randy also served as the President of the Louisiana Rural Health Association in 2019.

Randy holds a Bachelor of Business Administration Degree from Dallas Baptist University, and Masters' degrees in Public Administration from the University of North Texas, and Criminal Justice from Grambling State University. He also has 30 graduate hours in Adult Education (Northwestern State University).


---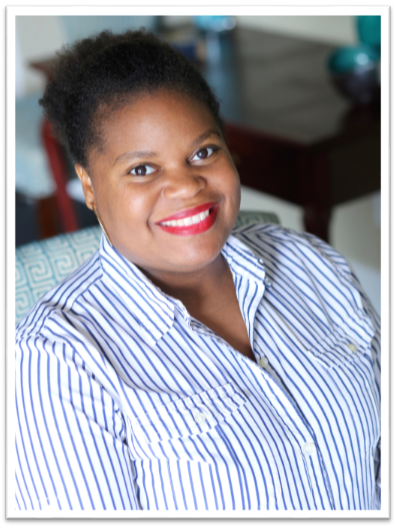 Yvette Merritt
Training and Development Manager
As Training and Development Manager, Mrs. Merritt is responsible for recruitment and retention in Louisiana health centers. She manages LPCA's job board, the formal Training and Technical Assistance (T/TA) request process, the organizational T/TA calendar, and provides T/TA to health centers on a number of topics in Workforce Development.

Mrs. Merritt has over 10 years of experience in community-based Public Health. Specifically, she has expertise in needs assessment and improvement planning, coalition building, curriculum design and training, qualitative and quantitative research design and implementation, evaluation, as well as grants management at the federal, state, and local levels of government and in non-profits. She is also certified in secondary education.

She received B.A. in African American Studies from Georgia State University and an M.P.H. from the University of Pittsburgh.

---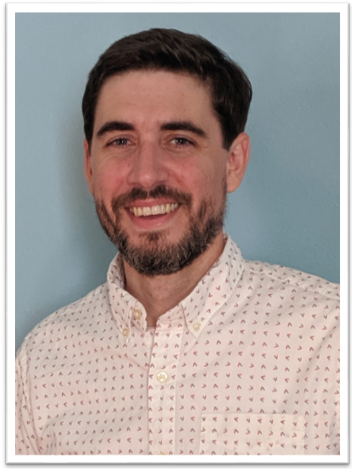 Michael Rivers
Data Analytics and Research Manager
As Data Analytics and Research Manager, Mr. Rivers is responsible for managing and developing data collection, analysis, visualizations, and reporting from both internal and external data sources. He has five years' experience with Azara DRVS, LPCA's flagship data warehouse providing real-time data reporting and analytics. He supports FQHCs by leveraging their data to improve clinic outcomes, increase efficiency, reduce costs, and better understand their patient populations, through analysis, reporting, and training.

Mr. Rivers has 10 years' experience in data analysis, program evaluation, collaborative research, data visualization, and statistics. He was previously Data and Evaluation Specialist at LSU-Health Sciences Center at New Orleans overseeing data analysis, visualization, and reporting for the Louisiana Colorectal Health Program. Prior to that, Mr. Rivers worked at The AIDS Foundation of Chicago as a Research and Evaluation Manager on several grants aimed at improving the lives of people living with HIV/AIDS.

Mr. Rivers earned his B.A. in Sociology at McNeese State University. He received his Masters of Arts in Sociology at Loyola University of Chicago, where he conducted research at the Center for Urban Research and Learning.


---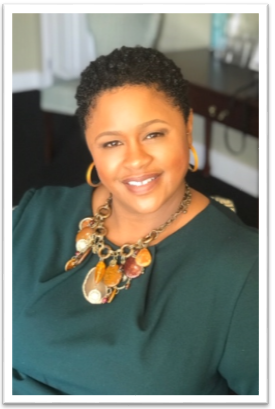 Laiya Smith
Patient Navigator-Region IV
Laiya Smith serves as Patient Navigator with LPCA. She is responsible for recruiting women to complete breast and cervical screening, including patient education on cancer screening guidelines and risk factors, and providing screening and diagnostic navigation and care coordination for an LPCA member health center organization that serves Louisiana Breast and Cervical Health Program (LBCHP)-eligible women.

Ms. Smith brings to our organization a wealth of knowledge including over 17 years' experience in both the clinical and clerical aspects of health care. She is a Licensed Practical Nurse with experience in acute care, behavioral health & substance abuse, geriatric care, long term acute care, and physical rehabilitation services. Most recently she served in one of south Louisiana's most prominent regional medical centers in the Lafayette area.

She is working to complete an Associates of Science in Nursing degree with South Louisiana Community College.


---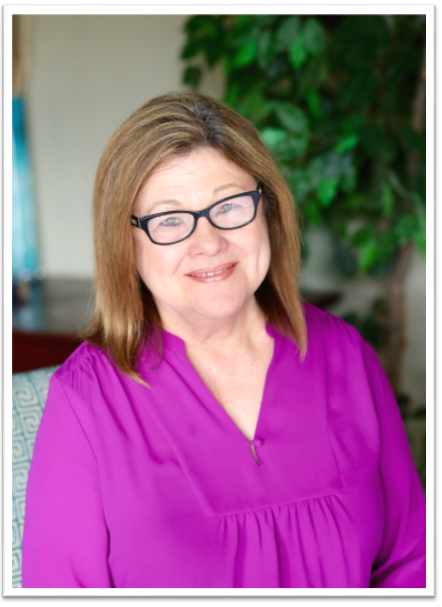 Dara Stout
Practice Management Coordinator / Emergency Operations Coordinator
As Practice Management Coordinator, Ms. Stout is able to execute comparative analyses of health center operations and programs, thereby informing strategic improvements and bolstering management essentials. She assists health centers through financial feasibility studies, clinic assessments, and by gauging program effectiveness and overall clinic flow. She also serves as the Emergency Operations Coordinator and is actively engaged in the nuances of the requirements for CMS Emergency Preparedness Rule.

Ms. Stout has worked in the medical field for 25 years. Prior to joining the LPCA team, she worked at the Louisiana Department of Health's Bureau of Primary Care and Rural Health as a Practice Management Consultant, and in the Office of Public Health Bureau of Performance Improvement.

Ms. Stout earned a Bachelor of Arts degree in English and Speech Communication from Louisiana State University. In 2018, Ms. Stout earned her certification in Project Management.
---

Ann Williams
Executive Assistant
Ms. Martha "Ann" Williams is the Executive Assistant to LPCA's Executive Director. She also serves as the Office Manager for the Association.

Ms. Williams has been an executive/office manager for over forty years, serving under the Director of Engineering Technology at Southern University, Stebbins Engineering, the East Baton Rouge Parish Mosquito Abatement and Rodent Control, and the Director at Southern University Law Center in the department of Career Services. Ms. Williams currently serves as Chairperson of the Board of Directors for the Greater New Galilee Baptist Church/C.N, Burrell Christian Academy in Baton Rouge.




---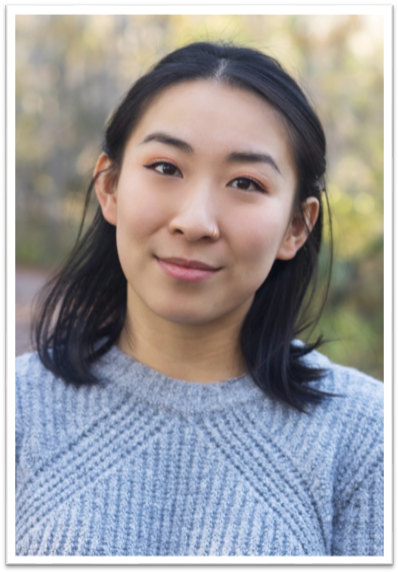 Gagarin Zhao
Health Information Technology Data Analyst
As a Health Information Technology Data Analyst at LPCA, Gagarin Zhao is responsible for data management, analysis, reporting, and training. She supports FQHCs in their goals to improve clinical outcomes, understand patient populations, and optimize performance.

Gagarin was previously a data analyst at the New York City Department of Health and Mental Hygiene, focused on transgender health and HIV surveillance. She was also a research assistant for the Community Health Advisory Information Network at Columbia University, gathering data regarding social determinants of health for people living with HIV in an effort to improve clinical and non-clinical outcomes.

She earned her BA in Psychology at New York University and her MPH in Sociomedical Sciences at Columbia University in the City of New York with an advanced certificate in Applied Biostatistics. In 2021, Gagarin earned her Certification in Data Management.